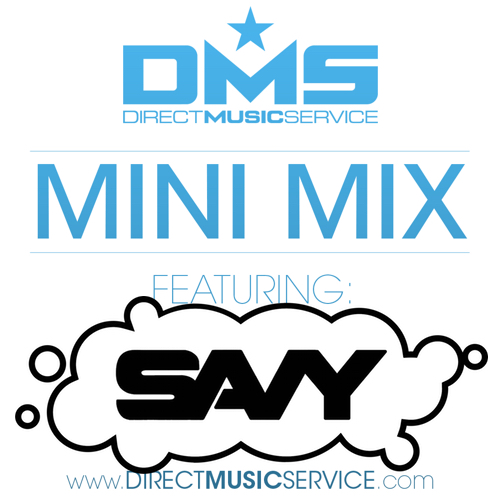 Mix #254 we bring you DJ SAVY from Kansas City.​ ​Born and Raised in Minnesota growing up as a Rhymesayers fan and street teamer SAVY got his first set of tables and mixer (Numark battlepak) in 2006 as a Sophomore at Hopkins High School. His first lessons were garnished by DJ Medek until moving to Lawrence, KS in 2009 as a full time student at the University of Kansas (KU). At KU, Savy gigged in the college bars as a way to help pay for bills and beer. During his 6 years in Lawrence he played every venue in the town from the local strip club to headlining the largest concert venue in the city. In 2013 Savy participated and placed on the podium at the RedBull ThreeStyle U competition held in Lawrence. Finally, Savy moved to Kansas City after graduating college in 2015 in order to DJ and gig full time. Since the move Savy plays venues such as Aura, Angel's Rock Bar, Dempsey's Westport, Riot Room, The Cave, Bodie's, Mike's Tavern, and Bullwinkle's KU along with having edits and bootlegs featured on Late Night Record Pool. Savy can still be found playing many Redbull sponsored events, and playing different cities such as Aspen, CO, Downtown Chicago, IL, & Minneapolis, MN. Download & Listen to his exclusive mix he made for us at DMS.
For more information about DJ SAVY click the links below:
Check out the tracklist after the jump with links to download all of the edit's he used in this mix. Be sure to check back every Monday for a brand new mix.
1. Bad & Boujee (Brisket Boys RMX) – Migos
2. That Part (Untold RMX) – School Boy Q Ft. Kanye West
3. Purple Lamborghini (A-One RMX)
4. Deep Down Low – Valentino Khan
5. Go Deep (Tchami RMX) – Janet Jackson
6. Antidote (Louis The Child RMX) – Travis $cott
7. Control Movement X Pour It Up – Gessaffelstein X Rhianna (Savy Blend)
8. Bun Up The Dance (DJCJ x Bloodtone RMX) – Dillon Francis & Skrillex Ft. Maluca
9. Static – Justin Jay
10.Rinse & Repeat – Riton Ft. Kah Lo
11.Caroline – Anime
12.Fake Love (Fraze Trap RMX) X Jaguar Trap – Drake X What So Not (Savy Boot)
13.Ni$$as In Paris – Jay-Z & Kanye West
14.Moonrock – DVBBS ft. Juicy J
15.1 Night (Crankdat Re-Crank) X Thief – Lil Yachty X OOKAY (SAVY BOOT)
16.Swimming Pools – Kendrick Lamar
17.You and Me (Flume RMX) – Disclosure
18.Ride (Spryte Bootleg) – Twenty One Pilot
19.Black Beatles (Bass King & Mironov RMX) – Rae Sremmurd
20.All The Way Up – Fat Joe Ft. Jay-Z, French Montana & Remy Ma
21.Way Up – NYMZ x Judah
22.Warm Thoughts – Flume
23.Wasted on You Ft. Rozes – Louis Futon
24.Lonely People (Disco Dikc RMX) – The Beatles
Podcast: Play in new window | Download | Embed