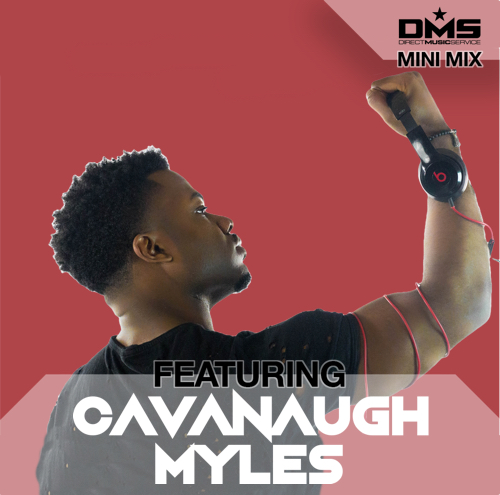 Mix #303 we have CAVANAUGH MYLES from Chicago, IL. Cavanaugh Myles has had a passion for music his whole life and discovered his musical ear in High School when he started his bi weekly mixtape series by the name of Mylesworld in which he would gather all of his favorite, new and the hottest songs out at the moment, place them on a cd and pass them out to his friends. After graduating from Columbia College Chicago in 2015 and not enjoying the corporate world he decided to pursue his passion in music head on by attending The Scratch DJ Academy in Chicago and received mentorship from Red Bull THRE3STYLE U.S. finalist Boi Jeanius. Since the beginning of summer 2016 Cavanaugh Myles has been consistently leaving his mark spinning in Chicago Nightclubs and Bars even landing an opening gig for Brody Jenner and some of Chicago's finest DJ's. You can catch him spinning every weekend in the River North, Lincoln Park, Wrigleyville, Old Town, West Loop and surrounding areas in Chicago. Be sure to check out his Mylesworld Podcast series via itunes, Soundcloud and Mixcloud.
For more information about CAVANAUGH MYLES click the links below:
Check out the tracklist after the jump with links to download all of the edit's he used in this mix. Be sure to check back every Monday for a brand new mix.
Money – Ephwurd ft Fatman Scoop (Spryte Mix / Dirty)
Bubblin Bodak Yellow – Cardi B X Henry Fong (DJ D-Jhun
Bootleg)
Overnight Celebrity – Garmiani, Twista, Kanye West
Hola – Flo Rida ft Maluma vs PBH, Jack Shizzle (Bootleg)
Jauz & Crankdat – Hold Still – Cavanaugh Myles
Mashup
Don't Stop (Extended Mix) – Tiesto
Feel It Still – Portugal The Man vs Danny Avila (Bootleg)
Boom (J Rythm Edit) Tiesto x Lil Jon x Nova X Garmiani – Get Loose
– (Cavanaugh Myles Mashup)
Slave To The Rhythm – Michael Jackson (Audien Remix)
New Rules – Dua Lipa vs Cristian Marchi vs Naughty Bass (Bootleg)
Light It Up – Major Lazer (Quintion Remix) x Calvin Harris ft
Rihanna – This is What You Came For Blend x R3Hab & Henry Fong
Remix – Cavanaugh Myles Mashup
Bad & Boujee (Migos) x September (Earth, Wind & Fire) –
WeDamnz Mashup x Byte EPX (Martin Garrix & Brooks) – Cavanaugh
Myles Mashup
Rolex – Ayo & Teo
ispy- Kyle ft. Lil Yachty
444+222 – Lil Uzi Vert (Tony Arzadon Remix / Dirty)
Congratulations – Post Malone (Joe Maz Remix) Dirty
Problem – Chance The Rapper (JaeBea Bootleg)
Bartier Cardi – Cardi B ft 21 Savage (Dirty)
Gucci Gang – Lil Pump vs Hopsteady
Rockstar – Post Malone ft 21 Savage (Jpan Remix)
Sauce It Up – Lil Uzi (Hype Clap Intro) vs. Playboi Carti (Magnolia
Jonny Laz Segway) – Cavanaugh Myles Mashup
Plain Jane vs. Slob On My Knob – ASAP Ferg, Juicy J
No Limit – G-Eazy ft ASAP Rocky & Cardi B (Dirty)
Energy – Drake (Dirty)
Good Life – Kanye West ft. T-Pain (Reed Streets)
Stir Fry – Migos (PeteDown Remix / Dirty)
Shape Of You – Ed Sheeran (Joe Maz & Major Lazer Mashup)
Hey Ma – J Balvin ft Pitbull & Camila Cabello (English) (MMK Bootleg)
Fever – Vybz Kartel (Diplo Remix)
Love Life – Major Lazer ft Azaryah
Everywhere I Go – Jayceeoh, DiJiTAL, J. Lauryn
Escapate Conmigo – Wisin ft Ozuna (DJ Salva Garcia Remix)
Calvin Harris ft. Frank Ocean & Migos – Slide (Lemi Vice & Action Jackson Remix)
Sexual Healing – Joe Maz & Marvin Gaye (Bootleg)
Podcast: Play in new window | Download | Embed