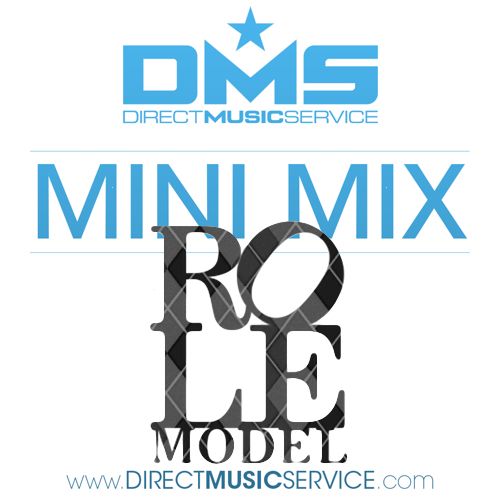 DMS MINI MIX WEEK #193 DJ ROLEMODEL by Directmusicservice on Mixcloud
Mix #193 we have DJ Rolemodel from Scottsdale, Arizona. Quickly becoming Arizona's number one video DJ, Rolemodel, has played at all of the top Clubs in Old Town Scottsdale, including residencies at Pussycat Lounge, American Junkie & Smashboxx. Rolemodel brings both the ear and eye candy, mixing great sounds and providing entertaining visuals during each set he plays. All of his nights are packed with people, so make sure you come early…and be ready to both listen and watch one of the best around. Rolemodel has been the go-to guy for opening for the legendary SKAM artist DJ's during their Scottsdale trips. Rolemodel was the headlining DJ for the grand opening of Smashboxx. Rolemodel has over 15 years of DJ experience, including 10 years in the club industry with over 1500 career bookings. Listen to his all Diplo mix he made for DMS.
For more information about DJ Rolemodel click the links below:
Check out the tracklist after the jump with links to download all of the edit's she used in this mix. Be sure to check back every Monday for a brand new mix.
TRACKLIST
1. Drop (Original Mix) Dirty – Diplo & DJ Snake
2. Slight Work (DIRTY) [DONK EDIT] – Wale & Big Sean
3. Bitch Better Have My Money (Diplo & Grandtheft Remix / Dirty) – Rihanna
4. The One Eye Kitten Song (Intro – Dirty) – Wale ft Travis Porter
5. Bubble Butt (Dirty-Diggz Mixshow Edit) – Major Lazer ft Bruno Mars, Mystic & Tyga
6. Afterhours (Intro) – TroyBoi ft Diplo ft Nina Sky
7. Paper Planes – M.I.A.
8. Take U There (Trap) – Jack Ü Ft. Kiesza
9. 7-11 – Jack U Remix (Dirty) – Beyonce
10. Secrets (Diplo Trap Remix) – Tiesto & KSHMR ft Vassy
11. Look At Me Now – Chris Brown ft Lil Wayne n Busta Rhymes
12. Locked Out Of Heaven – Major Lazer Remix – Bruno Mars
13. Summer (Diplo & Grandtheft Remix) – Calvin Harris
14. Drunk In Love – Diplo Remix (Intro – Dirty) – Beyonce
15. Powerful (Intro) – Major Lazer Ft. Ellie Goulding & Tarrus Riley
16. Elastic Heart (Intro) – Sia ft. The Weeknd
Podcast: Play in new window | Download | Embed