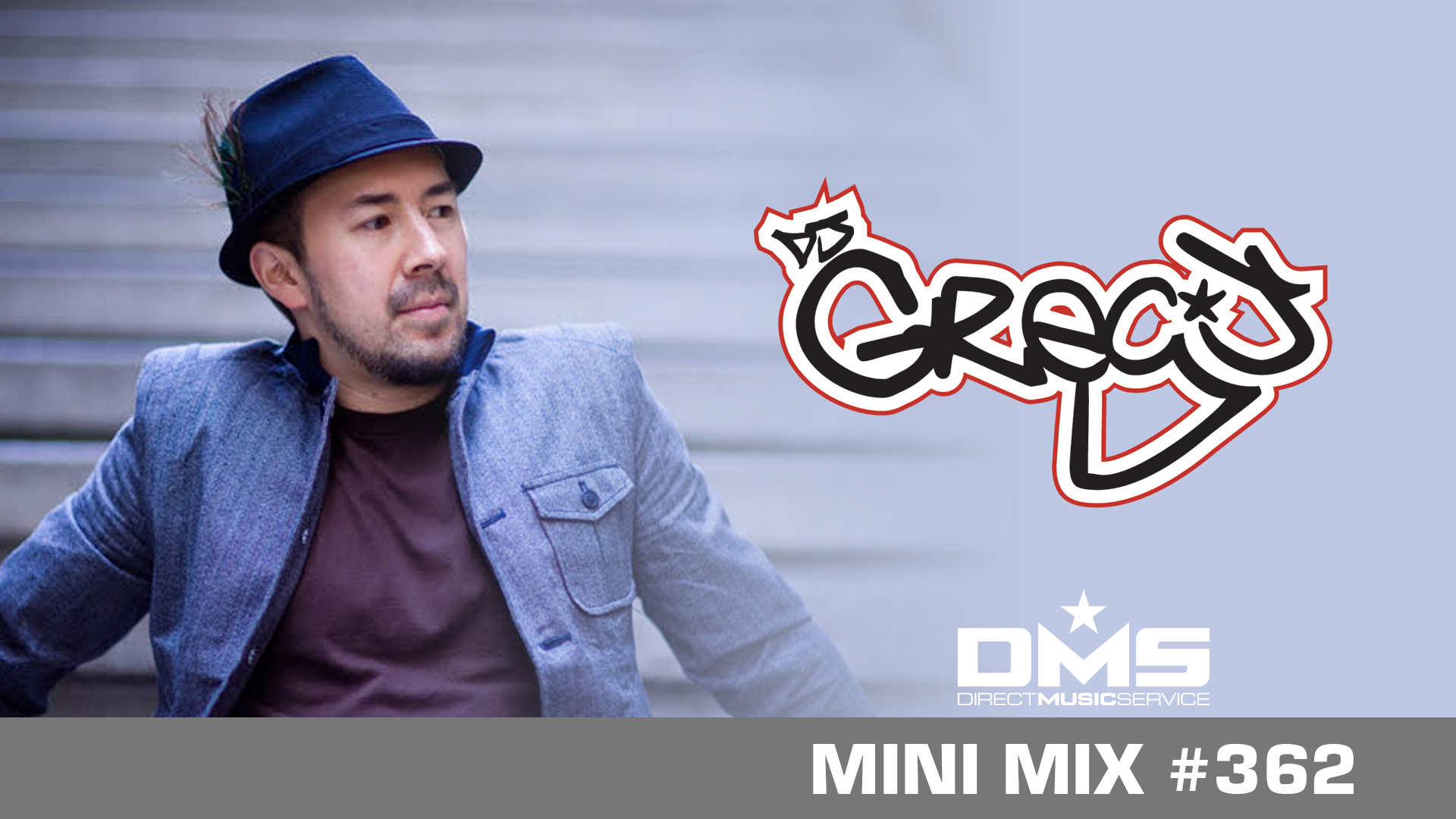 DJ GREG J is an awe-inspiring DJ whose career spans three decades and countless appearance requests. His musical journey traverses warehouse raves in the 90's to major EDM, Open Format, and Hip Hop events today.
He's rocked the turntables for venues all over, at groundbreaking events such as Love Parade, Love Fest, Launch Fest, TBD Fest, EDC, Cyberfest, Pride Parade, and CIAA. He's supported artists such as Ty Dolla $ign, Cut Copy, St Lucia, Girl Talk, Run DMC, Grandmaster Flash, Ice-T, De La Soul, Busta Rhymes, Lil Jon, DJ Z-Trip, DJ AM, A-Trak, and many more. Greg has also been a guest DJ for the Golden State Warriors and DJ'ed events for Beachbody, Red Bull, Rockstar, Uber, and more.
Not only is Greg an outstanding DJ, but he is also a talented producer. In addition to a few record releases, he's produced hundreds of digital remixes and edits for many top services, which includes being one of the original first year artists for Crooklyn Clan's Vault, back in the AM days.
LINKS:
TRACKLIST:
JayD x Baum x Flaremode – Disco Meltdown
Three 6 Mafia – Stay Fly (Acapella)
Soulja Boy – Turn My Swag On (DJ Greg J Like This Bootleg)
Travis Porter – You Don't Know Bout It (DJ Greg J Want To Show You Bootleg)
DMX – Party Up In Here (DJ Greg J Bass In Yo Face Edit)
Daft Punk – Harder Better Faster Stronger (Acapella)
Dr Dre feat Nate Dogg – The Next Episode (Liu Remix)
Eminem feat Nate Dogg – Shake That Ass (DJ Greg J Bootleg)
Miguel – Sky Walker (DJ Greg J Bootleg)
Post Malone – Congratulations (Acapella)
Travis Scott – No Bystanders (DJ Greg J Drop Bootleg)
Future Flex – The Steppa
Nas – Made You Look (Acapella)
R3hab feat XXXTentacion – Bad
Zedd feat Foxes – Clarity (DJ Greg J Bootleg)
Twista – Celebrity Overnight (DJ Greg J Bootleg – Acapella Intro)
D-Bass – Show Me What You Got
Soulja Boy – Crank Dat (DJ Greg J Bootleg – Acapella Intro)
Martin Garrix x Rae Sremmurd – Swang Like I Do (DJ Greg J Bootleg)
Travis Porter – All the Way Turnt Up (Chorus Only Acapella)
Post Malone – Better Now (DJ Greg J Flex Bootleg)
Lil Jon – Get Outta Your Mind (DJ Greg J Remix – Acapella Intro)
Aggresivnes – I Like This
R3hab & MOTi feat Fiora – Up All Night
Big Sean – Pull Up and Wreck (DJ Greg J Alone Bootleg)
Robinson – Nothing To Regret (Joe Stone Remix)
Cherub – Doses & Mimosas (Vintage Culture Remix)
Panic! At The Disco – High Hopes (DJ Greg J 128 to 75bpm Transition)
San Holo – Light (Crankdat Remix)
Marshmello – Blocks
DJ Greg J – Watch Me Shake Again (2 Live Acapella Intro Edit)
Tegan and Sara – Closer (DJ Greg J Edit – Acapella Intro)
Phoenix – 1901 (Baaku & Zephure Remix)
Justice – We Are Your Friends (Acapella)
Beyonce – 7 11 (DJ Greg J Get Down Bootleg)
Joyryde – I'm Gone
Debonair Samir – Samirs Theme (Grandtheft Remix – DJ Greg J Edit)
Fisher – Losing It
Post Malone x Fisher – Losing Iverson (DJ Greg J Bootleg – Acapella Out)
Merk & Kremont – Sushi (Instrumental Edit)
Cardi B – Bodak Yellow (Acapella)
Cardi B – Money (Vanjanja Remix)
Dr. Fresch – Sick
Mobb Deep – Shook Ones (Acapella)
Rae Sremmurd – Black Beatles (DJ Greg J Bootleg)
Benny Benassi feat Gary Go – Cinema (Skrillex Remix – Aylen Edit)
NGHTMRE – End of the Night (DJ Greg J ReEdit)
Chance the Rapper – No Problem (DJ Greg J Bootleg)
Tchami x Kanye West feat 2 Chainz – Prophecy Mercy (DJ Greg J Bootleg – Acapella Intro)
Purple Ribbon All Stars – Kryptonite (Acapella)
YG feat 2 Chainz & Nicki Minaj – Big Bank (DJ Greg J Bootleg)
The Prodigy – Your Love (Deekline Remix – DJ Greg J Edit)
The Prodigy – Firestarter (DJ Greg J Bootleg)
Lil Wayne – Uproar (Acapella)
TLC – No Scrubs (DJ Greg J Sky Racer Bootleg)
Podcast: Play in new window | Download | Embed