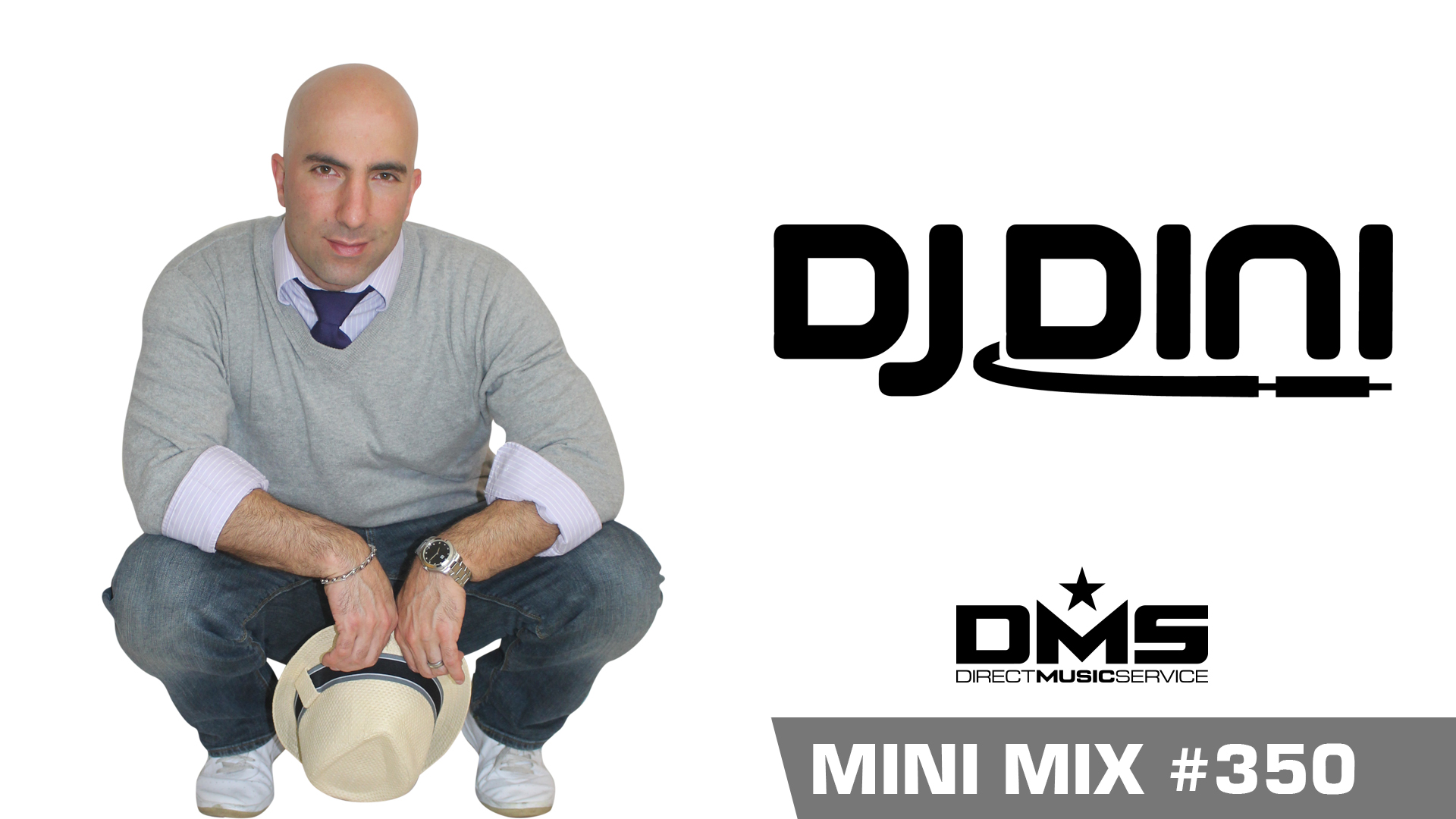 DMS Mini Mix #350 we have DJ DINI. He is a world-class DJ and video mixer. A talented and driven individual, he found his passion for music over two decades ago as a DJ and has since risen to prominence by wining the Video DJ World Championships in Las Vegas. He has performed for several A-List celebrities, Professional Athletes Fortune 500 brands, and high-profile clients. Whether it is corporate, club, or private events, he has been celebrated for providing the soundtrack at some of the the most exclusive parties ever thrown. DJ Dini's philosophy on DJing extends beyond his musical expertise and enthusiasm. For music aficionados and clients who appreciate great music, DJ Dini has bulletproof crowd intuition and plays with seamless interpretation. Combining the skills he has developed in nightclubs across the country with interactive engagement he transforms events into amazing group experiences that will be remembered for a lifetime Whether he's mixing music, on the mic, or working behind the scenes, DJ Dini's commitment to excellence can be seen in every aspect of his work. Listen to his exclusive New Jack Swing mix he made for us.
For more information about DJ DINI click the links below:
Check out the tracklist after the jump with links to download all of the edit's she used in this mix. Be sure to check back every Monday for a brand new mix.
Finesse – Bruno Mars/Cardi B
Nasty – Janet Jackson
Every Little Step – Bobby Brown
Love Thing
Don't Walk Away – Jade
Don't Be Afraid -Aaron Hall
Don't Be Cruel – Bobby Brown
Nicety – Michel'le
Ain't To Proud to Beg -TLC
Live and Learn – Joe Public
Is It Good to You – Heavy D
Do Me – Bel Biv Devoe
I Want Her – Keith Sweat
Here We Go Again- Portrait
Groove Me – Guy
If I Had No Loot – Tony Toni Tone
Looking For a New Love – Jody Watley
My Perogative – Bobby Brown
Rub You The Right Way -Johnny Gill
Do The Right Thing – Redhead Kingpin
D-O-G Me Out – Guy
No More Lies -Michel'le
Iesha – Another Bad Creation
Humpin Around – Bobby Brown
My Fantasy – Teddy Riley
Wanna Get With You – Guy
Why You Get Funky On Me – Today
Real Love -Jody Watley
Your Sweetness -The Good Girls
Ownlee Eue – Kwame and a New Beginning
We Got Our Own Thing – Heavy D and The Boyz
Just Got Paid – Johnny Kemp
Jam – Michael Jackson/ Heavy D
Motown Philly – Boyz II Men
Poison – Bel Biv Devoe
Feels Good – Tony Toni Tone
In Living Color – Heavy D
Podcast: Play in new window | Download | Embed