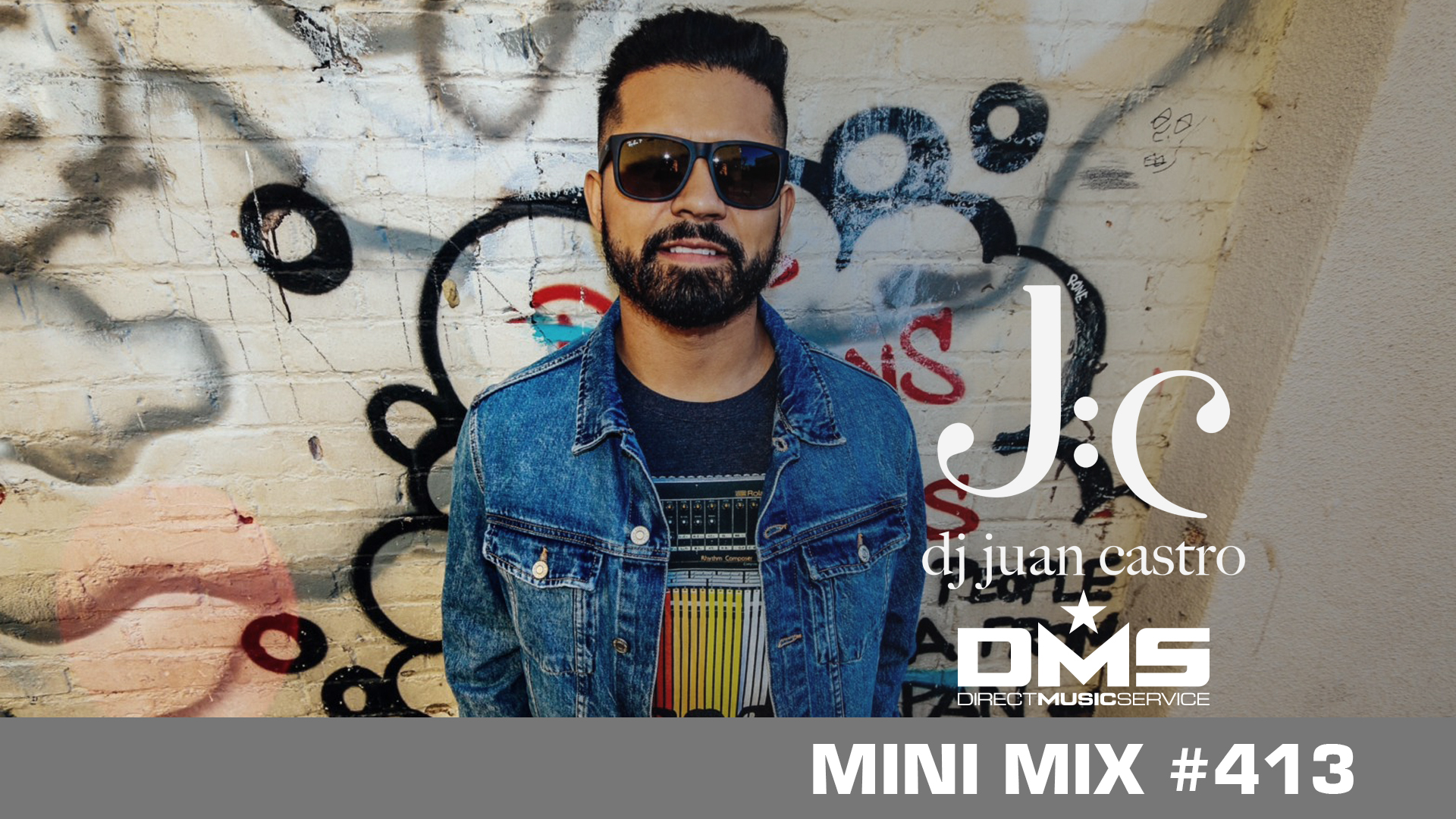 BIO:
Juan, based in Long Beach CA, started his journey in the entertainment world 10 years ago. He found his passion behind two turntables and a mixer. He quickly became fascinated with the art and science of making people dance! Throughout the years he learned how to incorporate technic style and art into his craft which has led him to be one of the most sought after DJs in Orange and LA counties!
Juan Castro is considered a music transformational artist who uses the mastery of DJing and entertainment to create a multi-generational experience for clients hosting events.
His ability to take on different genres and styles of music and create a unique experience for guests of all ages, ethnicities and backgrounds is what makes him stand out from the rest. His breadth of music knowledge, versatility in music trends, mixing skills and intuitively reading the vibe on the dance floor, gives him the well-earned reputation he's known for.
In addition, he has a talent for helping clients plan, design and execute a streamlined event customized to their style and vibe that keeps their guests engaged and entertained.
His native language is Spanish making him bilingual. His diverse knowledge in different kinds of ethnic music makes him the perfect candidate for international style events.
His ideal clients are people who are hosting a celebration or event that value great music and entertainment to keep their guests flowing throughout their event.
He is a resident DJ for The Walt Disney Company, you can catch him spinning at Disneyland, Disney's California Adventure and Downtown Disney weekly!
TRACKLIST:
1. Mas Que Nada – Rubin Mitchell
2. Mas Que Nada – Sergio Mendes Ft. The Black Eyed Peas
3. Family Affair – Papik, Wendy Lewis
4. I want you back (Billy Hoyle Samba Remix) – jackson Five
5. Never Leave You (Ted Smooth Remix) – Lumidee ft Busta Rhymes & Fabolous
6. Never Leave you X Mi Gente (Deville Toneplay) – Lumidee
7. Mi Gente – J Balvi, Willy William
8. Drogba (Joanna) – Afro B Ft Wizkid
9. Like It Like That (Soprano Edit) – A Tribe Called Quest
10. Kanye's Sunday Svc (Diggz Hype Acapella Intro) – Kanye West Vs Austin Millz
11. Have You Seen That Girl Gold LinkFt. Kaytranada
12. Trini Dem Girls (Nick Bike Edit) – Nicki Minaj Ft. Lunchmoney Lewis
13. Too Many Men "More Girls"(Vandalized Edit) – Jarreau Vandal
14. Like I Love you ft. MLD. (Vandalized Edit) – Jarreau Vandal
15. I Got Love (Damianito-Kaytranada Inspired Me Remix) – Nate Dogg
16. Good Times (Nick Bike acapella Edit) – The Persuasions
17. Children's Dazz (nick Bike 808 Shake'N'Break Blend) (Tuxedo) – Brick X Slick Rick
18. Let The Rhythm Hit'Em (Nick Bike 7" remix) – Eric B & Rakim
19. Juice 2X (Danny Diggz Then & Now Blend) – Lizzo Vs Eric B & Rakim
20. Nasty Boy Remix (white Lines Blend – Trayze Edit) – The Notorious Big
21. A Little Less Conversation (JXL Radio Edit Remix) – Elvis Presley
22. Joy To The World (Disco Version) – LTD
23. OH Jay – Nick Bike
24. Ain't No Sunshine (Nick Bike Edit) – MJ
25. Father Stretch My Hands Pt, 3 (Nick Bik-Acapella Out Edit) – Kanye West X Kon 26. Number One (Allure RMX) – Pharell Ft. Kanye West
Podcast: Play in new window | Download | Embed