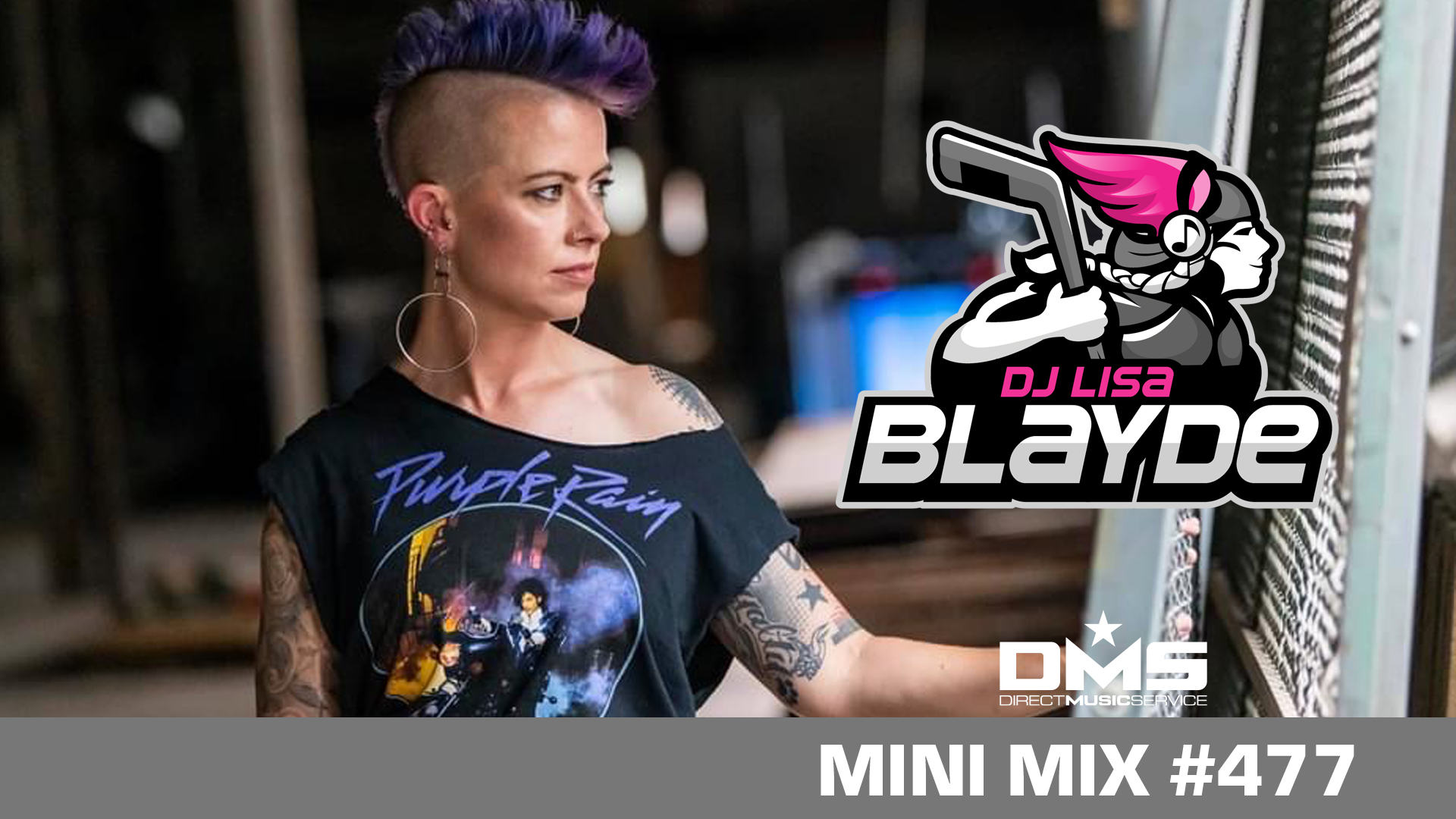 BIO:
Born and raised in Minneapolis/St. Paul, Minnesota, DJ Lisa BLAYDE has also lived in Maine, Michigan, and most recently in Cincinnati, Ohio. Her identity as 'DJ BLAYDE' was born out of her extensive hockey, speedskating, and rollerblading sports background, and some of her early experience in the industry came from DJing for hockey tournaments when she wasn't already participating in them on the ice.
Her love for music was evident very early on in life, as BLAYDE dug into her parent's vinyl collection as soon as she could walk. Soon after, she was making mixtapes from recording songs off of the radio and had a large collection to choose from. In high school and college, she was always the one in charge of the soundtrack for parties, sporting events, and other casual gatherings. Over the past few years, Lisa BLAYDE received professional training in the wedding industry from a major DJ company in the area, and earned five star reviews from her clients across the board.
Musically, she enjoys everything from classical orchestra, to 70s era artists such as ABBA, Kool & The Gang, Bee Gees, The Carpenters, and Earth, Wind, & Fire; 80s/90s pop and rock from artists such as Michael Jackson, Prince, Depeche Mode, Duran Duran, to Ozzy, Metallica, & Iron Maiden; hip-hop/rap/r&b music from old school to today, as well as House, Nu Disco, Funk, and much more. Music is truly everything to her. No matter where her paths have led in life, she has always returned to her true love of music and strives to create that positive vibe for everyone that she is fortunate enough to perform for at events.
When not busy DJing, BLAYDE enjoys spending time with her husband Shawn, daughter Annika, two rescued greyhounds Bart & Khaleesi, and a varying number of rescued guinea pigs. She also cheers loudly and proudly for the Minnesota Vikings, Minnesota Wild, and the U of Minnesota Gopher Hockey Team.