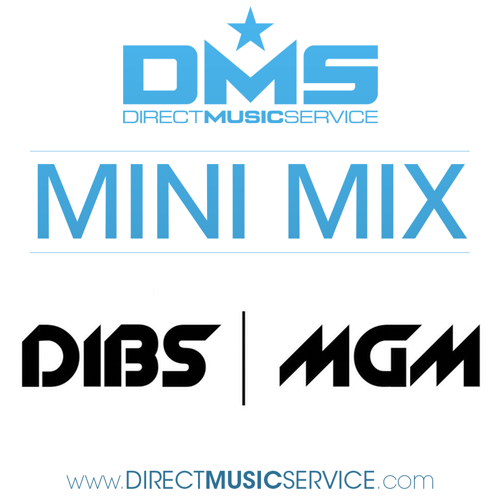 Mix #234 we have DIBS & MGM from Arizona. Jeff Baker and Mike Maiorino AKA Dibs & MGM began their musical journeys on opposite sides of the country, and came together in Tucson, Az in 2010. They began as a 2X4 DJ duo then moved into studio production to bring more creativity and a personal touch to their live sets. Using a wide variety of influences from world class turntablists like Craze, A-Trak, and Rock Raida to classic rock groups like Led Zeppelin and Jimi Hendrix, mixed with their love of electronic music and hip hop to create live sets like none other. Their collective talents on stage and in the studio has lead them to having their remixes and edits played on radio stations nation wide, from Power106FM in Los Angeles to 92.3NOW in New York and all over in between. They have had the privilege to be invited to mix live for several radio shows and hold a weekly show on Hot 98.3FM in Tucson. They currently hold many DJ residencies in their home town, and travel monthly to many of the top clubs in the nation in cities like San Francisco, Seattle, and beyond. Be on the lookout for them in a city near you.
For more information about DIBS & MGM click the links below:
Check out the tracklist after the jump with links to download all of the edit's he used in this mix. Be sure to check back every Monday for a brand new mix.
1. Dibs & MGM – Buck Wild
2. Three 6 Mafia – Stay Fly (Dibs & MGM VIP Edit)
3. Desiigner – Panda (Dibs & MGM VIP Edit)
4. Chainsmokers – Don't Let Me Down (Dibs & MGM VIP Remix)
5. Daddy Yankee – Gasolina (Dibs & MGM Edit)
6. QB's FInest – Oochie Wally (Dibs & MGM VIP Edit)
7. DJ Khaled & Drake – For Free (Dibs & MGM Edit)
8. Hardwell/W&W/Lil Jon – Live The Night (Dibs & MGM Remix)
9. Nirvana – Smells Like Teen Spirit (Dibs & MGM VIP Edit)
10. Borgore, Rvssian & MRI Ft. Sean Paul – Ride It (Dibs & MGM Edit)
11. Galantis – No Money (Dibs & MGM Edit)
12. G Eazy – Me Myself & I (Dibs & MGM Edit)
13. Dibs & MGM – I.D
14. DJ Khaled/Future/Jay Z – I Got The Keys (Dibs & MGM Remix)
15. LMFAO & Lil Jon – Shots (Dibs & MGM VIP Edit)
16. Migo – Bricks (Dibs & MGM VIP Edit)
17. Kevin Gates – Really Really (Dibs & MGM Remix)
18. DJ Snake/Jeremih/Young Thug – The Half (Dibs & MGM Remix)
Podcast: Play in new window | Download | Embed