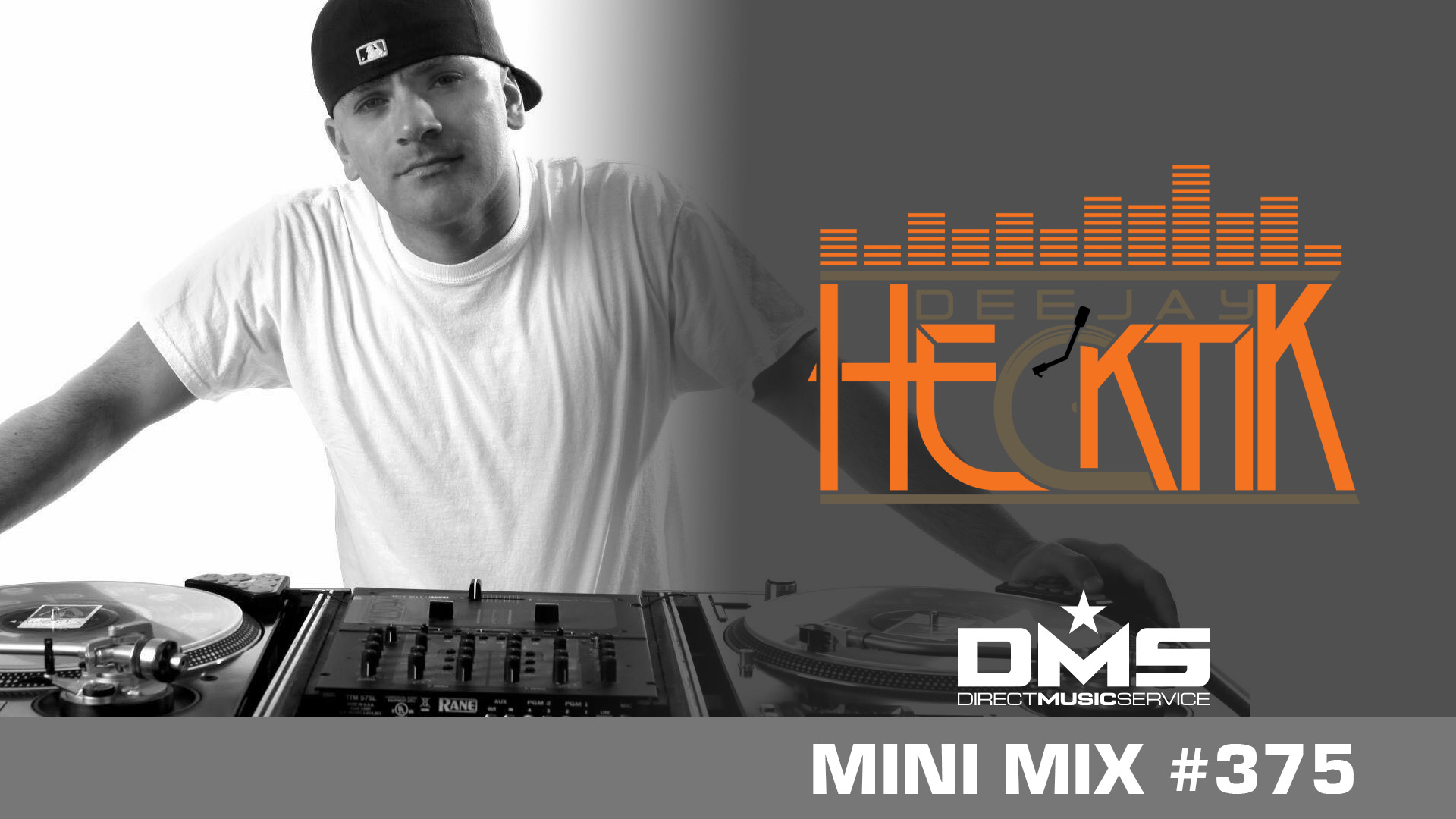 Music is his savior and DJ Hecktik continues to save us all with outstanding style and incomparable skill.
At the tender age of 13, Josh Stanford, better known as DJ Hecktik, began to experiment with DeeJaying at Montecito's "ELMO." His youth group leader, Kris Watanabe, was a DJ. Attending youth group classes in exchange for DJ lessons helped change his life for the better and so did the music. Once he started in 1993 he never stopped.
Hecktik is a genre-bending deejay that refuses to be confined to just one category of music. He has the ability to switch between different types of music genres. Now having over 20 years of experience, Hecktik is Santa Barbara Counties most established Turntablist.
Performing at weddings, music festivals, private parties, events, nightclubs and more. "Hecktik" has been featured in DJ Times Magazine, and Scratch Magazine, as well as being highly sought after as a radio mix show producer.
Hecktik isn't your average deejay. The Carpinteria native may perform on stage at some of the hottest Beer Festivals across California, performing for sold-out audiences, but his presence can be felt everywhere – from the center of the crowd to the airwaves & beyond using platforms such as Radio & SoundCloud. DJ Hecktik currently performs weekly with the "Rico & Mambo morning show" on Ventura Counties hit radio station KCAQ "Q95.9"
He has also performed on KVYB 103.3 "The Vibe", KPAT "95.7 the Beat", KISS 107.7FM, and 91.9 KCSB. Hecktik is performing all over Santa Barbara and Ventura counties, and has also performed on stage, and in the studio, with hip hop artists such as KRS-ONE, G-Eazy, Too Short, ZION-I, T-Pain, GZA from the Wu-tang Clan, Talib Kweli, DJ Mustard & YG, 2 Live Crew, DPG, Slum Village and more. Check him out on line at www.djhecktik.com
TRACKLIST:
1. "Wake Up" – Travis Scott ft. The Weeknd X Crankdat Trap Remix
2. "Talk" Fraze Remix – Khalid
3. "A Lot" Acapella In – 21 Savage ft. J Cole
4. "Envy Me" – Calboy
5. "Money In The Grave (Transition 75-101/Clean) – Drake ft. Rick Ross
6. "Wow" – Post Malone
7. "Light It Up (DJ NFORCE Hype Intro/Clean) Marshmello ft. Tyga & Chris Brown
8. "Ain't No Tellin'" (Danny Diggz Hype Acapella Intro/Clean – Lil Jon & Mac Dre
9. "Daddy" (Clean/Intro) Blueface ft. Rich The Kid
10. "She A Winner" (Clean/Intro) – Trouble ft. City Girls
11. "Uno" (Intro/Clean) – Ambjaay
12. "Throw Ya Hands Up Acap Loop"
13. "Some Cut (NOVA 'Go Loko' Segway/Clean)" Trillville vs. YG feat. Tyga
14. "Pure Water" Mustard & Migos
15. "Act Up" (Hook First) – City Girls
16. "The London" (Intro/Clean) Young Thug ft. J Cole
17. "Slide (PeteDown Remix/Clean) – French Montana feat. Blueface
18. "Broke Leg" (Clean/Intro) Tory Lanez ft. Quavo & Tyga
19. "No Guidance" (Clean/Intro) – Chris Brown feat. Drake
20. "Just Us" (Scooter Throwback Intro/Clean) DJ Khaled ft. SZA x Outkast
21. "Haute" (Danny Diggz Hype Acapella Intro) Tyga ft. J Balvin & Chris Brown
Podcast: Play in new window | Download