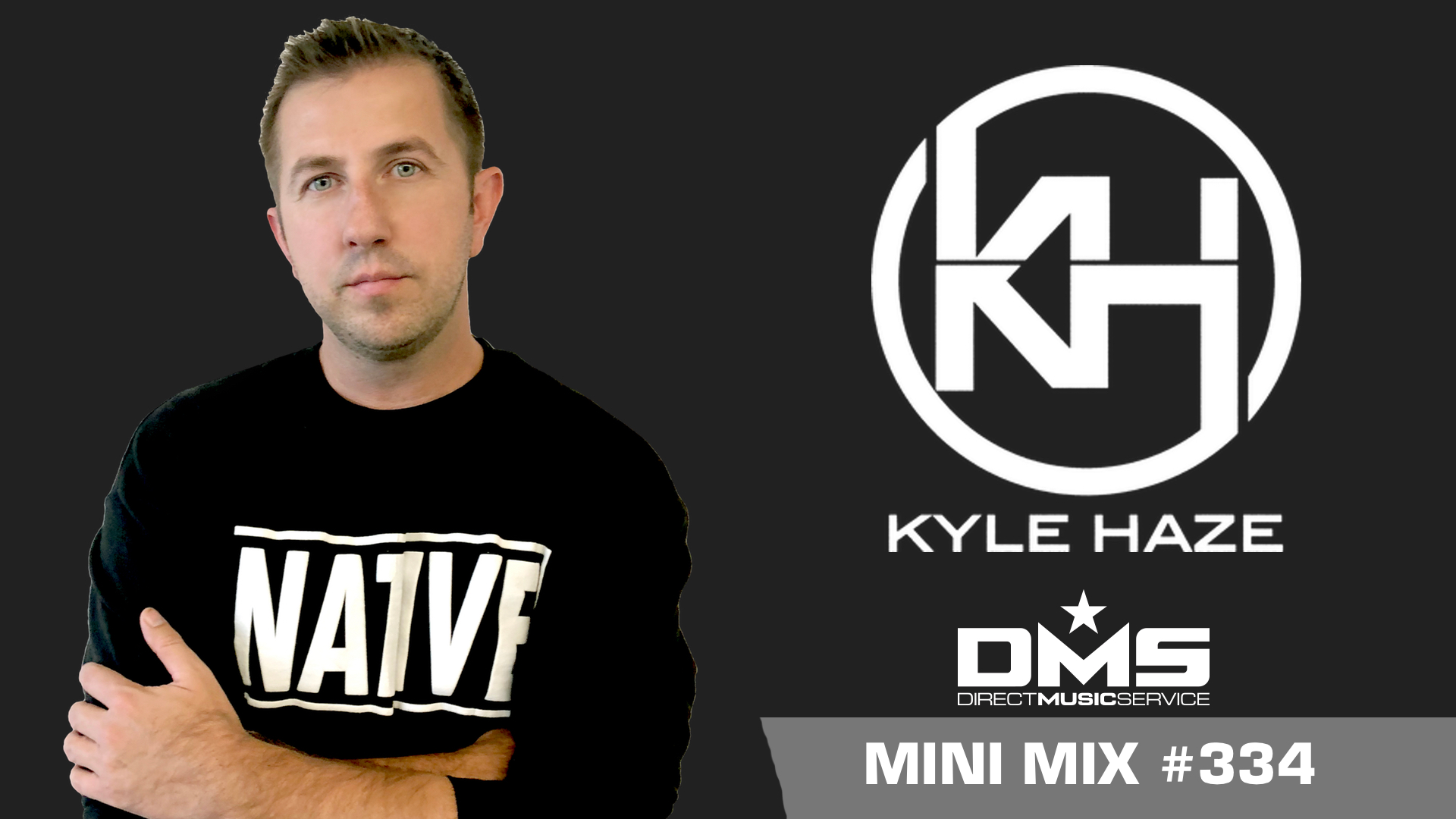 Mix #334 we have DJ KYLE HAZE. Originating in Ohio but recently transplanted to Salt Lake City, Kyle Haze is one of the top pro DJs in the Midwest. A 17 year veteran and dance floor filler with a multi-genre style of fusing what's HOT seamlessly with the classics. Haze is also a proud father of 3, Loving husband, and all around cool guy….. These days you can find him changing diapers, taking the kids to school, or dropping beats at Downstairs Park City, SKY Salt Lake City, or Private Events all across the country. Listen to the exclusive mix he made for us on DMS.
For more information about DJ KYLE HAZE click the links below:
Check out the tracklist after the jump with links to download all of the edit's he used in this mix. Be sure to check back every Monday for a brand new mix.
1. Lets Chat – Paris & Simo x DLMT ft. Pony
2. 5% Stomper (Zkosta Bootleg / Dirty) – Travis Scott x Chris Lake
3. Love It Like That (VIP Remix) – Pink Panda ft. Nanda
4. My Milkshake – Kelis & Freejak
5. Ring Ring (Jason Reilly & Jay Will Remix) – Jax Jones ft. Mabel & Rich The Kid
6. Bring It On Down (Luca Debonaire Remix) – D Rail ft. Randy
7. Promises (Kue Remix) – Calvin Harris & Sam Smith
8. Boo'd Up (Kue RMX/Short) – Ella Mai
9. In My Feelings (Eldar Stuff & Tim Cosmos Remix) – Drake
10. Gucci Gang x Almost Love (Danny Diggz Hood House Bootleg) – Lil Pump vs. Country Club Martini Crew
11. FEFE (Cheyenne Giles Remix) – 6IX9INE ft. Nicki Minaj
12. FEFE Drip (Diggz Hype Intro) – 6IX9INE ft. Nicki Minaj x Cardi B
13. I Like That (Shadowman Twerk Remix) – Houston ft. Nate Dogg, Chingy & I-20
14. Light Your Ass on Fire (Reed Streets Twerk RMX) – Busta Rhymes ft. Pharrell
15. MDR (Eliza May x DJ Mixology Twerk Bootleg) – Party Favor ft. Baauer x Bubba Sparkxxx
16. Swish (DJ Rocco & DJ Ever B Twerk Remix) – Tyga
17. 1942 (J Rythm Moombahton Remix) – G-Eazy ft. Yo Gotti & YBN Nahmir
Podcast: Play in new window | Download | Embed