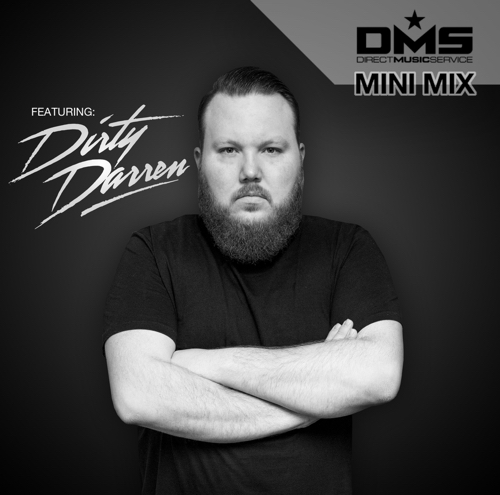 Mix #273 we bring you DJ DIRTY DARREN from the Chicago, Illinois. DJ Dirty Darren is a true pillar of the Chicago DJ scene. As an open format DJ, you can find him mixing and scratching eclectic and electrifying sets all across the city. From tourist filled Wrigleyville, trendy River North, or back over to the Near West Side neighborhood providing the Official Chicago Bulls Pregame Entertainment, He prides himself on keeping every aspect of Real DJing alive while taking you on a musical journey like no other. Showcasing his talents, Dirty Darren recently added cities like Miami, Boston, Minneapolis, Milwaukee, and Scottsdale to his resume of clubs around the country. Make sure to catch one of his high energy sets in a city near you! Listen to the mix he made exclusively for us at DMS.
For more information about DJ DIRTY DARREN click the links below:
Check out the tracklist after the jump to download all of the edit's he used in this mix. Be sure to check back every Monday for a brand new mix.
1. Dirty Darren Intro
2. Lil Uzi Vert – XO Tour Life
3. MadeinTYO ft. Big Sean – Skateboard P
4. Kendrick Lamar – Humble
5. Kanye West – Power Clap (Transition)
6. Darwin – Dessert (Twerk Remix)
7. Luis Fonsi ft. Justin Bieber & Daddy Yankee – Despacito (Diggz Re-Drum)
8. Akon – I Wanna Fuck You (Stavros Martina Moombah – Twerk Remix)
9. Jewelz & Sparks – Crank
10. J Rhythm – Bogota
11. O.T. Genasis X Tujamo X MAKJ – CoCo Bounce (Rayderz Bootleg)
12. Sak – Bow Boo
13. D.R.A.M. ft. Lil Yachty – Broccoli (OG to Herobust RMX)
14. Travis Scott – Goosebumbs (Joe Maz Trap RMX)
15. Rae Sremmurd – Black Beatles (Scooter Mix – Hooks Only)
16. Diplo ft. Imanos, Faustix & Kai – Revolution
17. Lil Yachty – One Night (Crankdat Hook Only RMX)
18. Future X Marshmello – Mask Off (DJ Scene Trap Bootleg)
19. Blink 182 X Flosstradamus – What's My Age Again (Spryte Trap Bootleg)
20. Future ft. The Weekend – Low Life (Spryte Trap Remix)
Podcast: Play in new window | Download | Embed