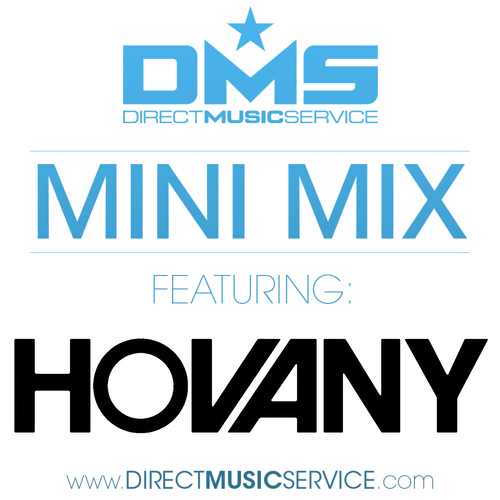 Mix #255 we bring you HOVANY from San Luis Obispo, California.​ After volunteering to be his high school's DJ, Hovany got his first taste of what it's like to be behind the turntables. Falling in love with the craft, he began his journey playing in which ever events he could find from quinceañeras to sorority parties. Before he could legally enter clubs to DJ, he entered into multiple DJ battles across the Central Coast. Demonstrating his skill behind the decks, he earned the respect from his fellow DJs despite still being relatively "new" in the scene. Soon after, Hovany applied to the music production school, Icon Collective, to pursue his passion for music in Los Angeles. Since then, Hovany has produced multiple remixes, bootlegs and mashups used by many DJs. Being mentored by DJ Donk and DJ Sol, Hovany now helps rock the same crowds with the DJs he looked up to when first starting out. Finding new ways to mix songs for crowds using his tone play and word play techniques, Hovany brings that unique twist to each set and this mix is no exception.
For more information about HOVANY click the links below:
Check out the tracklist after the jump with links to download all of the edit's he used in this mix. Be sure to check back every Monday for a brand new mix.
1.Intro
2.Baby Baby – Tropkillaz
3.Closer (OG x Crankdat RMX) – The Chainsmokers
4.Shape Of You (Scooter Moombahton Remix with Drop) – Ed Sheeran
5.Crazy In Love – Beyonce
6.How Gee (Mister DJs & SAIiF RMX) – Black Machine
7.I'm Different – 2 Chains
8.Super Mario Theme – Nintendo
9.Shake That Monkey (J. Espinosa & Clayton William RMX) – Too Short
10.Simon Says x Boneless Transition – Pharoahe Monch & Steve Aoki & Tujamo
11.Take Me Home – Eddie Money
12.Take Me Home – Cash Cash
13.KAOS – SCNDL & Tyrant
14.Party Till We Die (Hovany Short Edit) – MAKJ & Timmy Trumpet
15.Ain't A Grove St Party (Hovany & Donk VIP Bootleg) – Waka Flocka x David Guetta x Deorro
16.Samir's Theme vs. Seven Nation Army (WeDamnz & DJ Berry Bootleg) – Hardwell x Domeno & Michael Sparks x Ralvero & King Samir
17.Makassar (Hovany Hype Edit) – SCNDL
18.New Level (Meaux Green RMX) – ASAP Ferg
19.Work The Dogs Out (CFLO Edit) – Baha Men ft. ASAP Ferg
20.I Got The Keys (Vice & Horsemen Trap RMX) – DJ Khaled ft. Jay-Z & Future
21.Everybody Know Me (Short Edit) – Tisoki & Jarvis
22.You Don't Stop (Hovany Edit) – Quintino
23.Higher Propaganda (Hovany Bootleg) – Just Blaze & DJ Snake
24.Niggas In Paris (Donk Short Edit) – Jay-Z & Kanye West
25.Mercy (Donk Short Edit) – Kanye West ft. Big Sean
26.Purple Lamborghini ('Lambo Mercy' Edit x Denis First & Reznikov RMX) – Skrillex & Rick Ross
27.All Night Man – Wax Motif & Hunter Siegel
28.Waist Time (Hovany Hype Edit) – Diplo & Autoerotic
29.Ill Behaviour – JVST SAY YES
30.Renegade Master – A.D.O.R.
31.Hype – Dizzee Rascal & Calvin Harris
32.Find My Way (Short Edit) – SCNDL
33.Final Song (Diplo & Jauz RMX / Short Edit) – MO
Podcast: Play in new window | Download | Embed