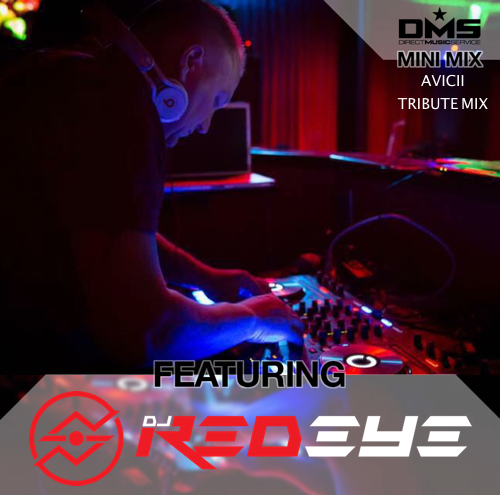 Listen On iTunes HERE
Mix #317 we bring you DJ REDEYE from Cincinnati, Ohio. Hailing from Baltimore and now residing in Cincinnati, Redeye is an Open Format DJ that can mix through any genre of music seamlessly and is currently the Resident DJ for Societe EDM Dance Club in Downtown Cincinnati. Redeye has been mesmerizing everyone with his high energy sets from the East Coast to the Midwest and has played for all sorts of EDM Events such as CinciGlow, CinciRave, CinciGrave, CinciBass, Summer Music Concert Series on Fountain Square, Cavalcade of Customs and many more. Make sure to listen to his exclusive Avicii tribute mix he made for us at DMS.
For more information about DJ REDEYE click the links below:
Check out the tracklist after the jump with links to download all of the edit's he used in this mix. Be sure to check back every Monday for a brand new mix.
TRACKLIST
1. The Nights (Intro / Cold Out) – Avicii Ft Ras
2. Rapture (Avicii New Generation Remix) – Nadia Ali
3. My Feelings For You (Treasure Fingers Remix) – Avicii
4. Waiting For Love (Sam Feldt RMX) – Avicii ft John Legend
5. Silhouettes ( Original VocalMix) – Avicii ft Salem Al Fakir
6. The Days (Club Mix) – Avicii ft Robbie Williams
7. Hey Brother (Syn Cole RMX / Short Edit) – Avicii
8. Wake Me Up (Club Mix) – Avicii
9. Without You (Syzz Remix) (Clean) – Avicii ft Sandro Cavazza
10. I Could Be The One (Nicktim Remix) – Avicii ft Nicky Romero
11. Levels (Clockwork Remix) (DJ JD Vocal Edit) – Avicii
12. Fade Into Darkness (Diggz Shorter Edit) – Avicii
13. X You (Original) – Avicii
Podcast: Play in new window | Download | Embed