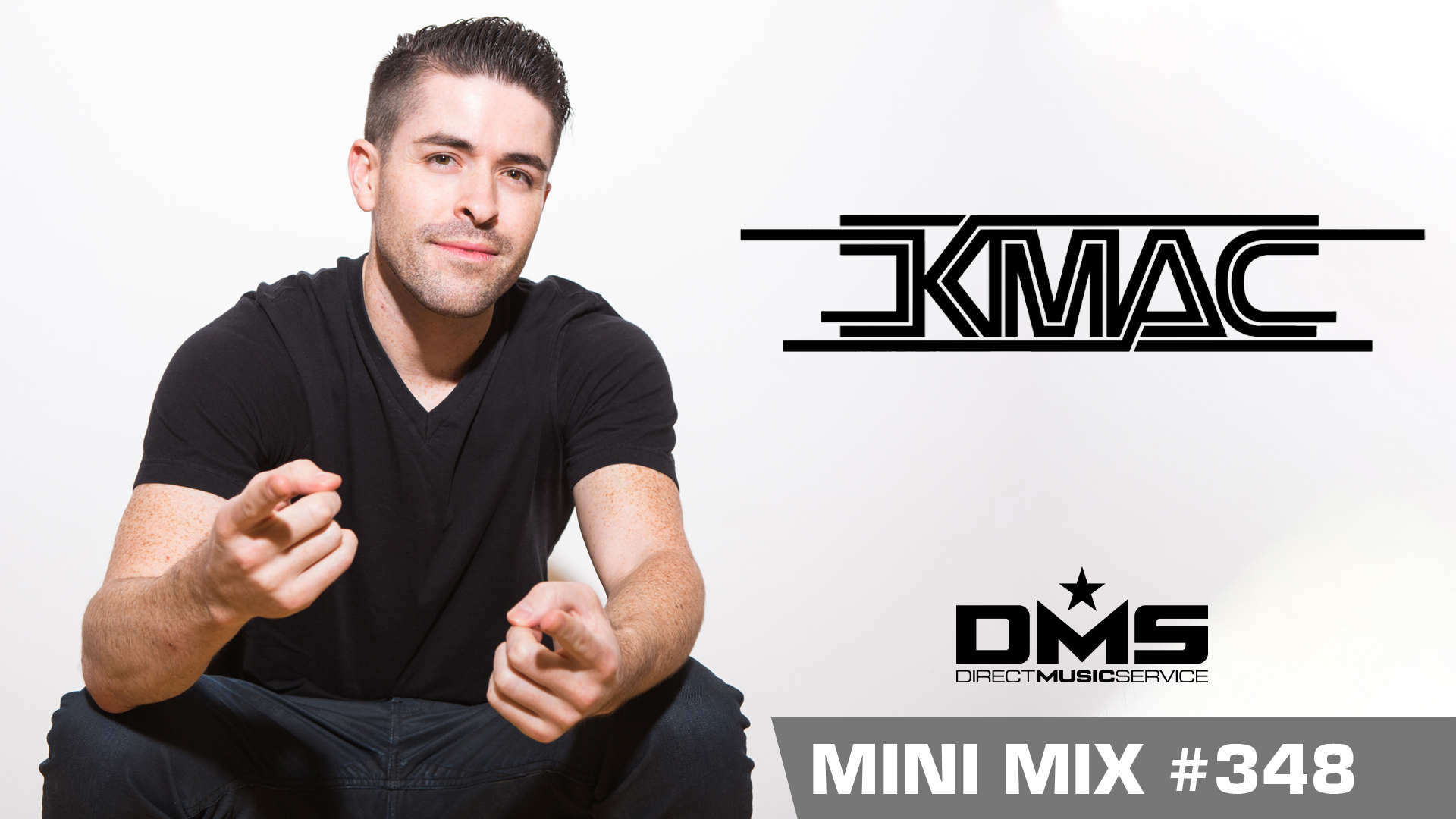 DMS Mini Mix #348 we have DJ K-MAC. He has established himself as a go-to club and corporate favorite in the San Francisco Bay Area.
"Having a large library of music is one thing, being able to execute and program the music to a room, crowd, or event is another."
Known as a well versed multi-genre DJ with a strong knowledge of the dance floor, K-MAC is highly noted for his ability to curate a room. From providing an ambiance, to having guests tap their feet, to a full on dance party, driving an event is what he does best, and has made K-MAC one of the city's most sought after DJs for any event and venue.
While making his rounds in the city's nightlife circuit including monthly and weekly residencies; he is also a featured DJ with the W San Francisco, Infusion Lounge, and 99.7 [NOW!] KMVQ FM weekly mix show "The Saturday Night Turn Up". In addition to keeping busy in his home town, K-MAC often has guest DJ set appearances in Las Vegas including Caesars Palace, the M Resort, Palazzo Hotel, and at New York's hotspot Beauty & Essex.
Based in Silicon Valley, K-MAC works with a number of corporate and start-up clients. He has been a go-to DJ for corporate events inside Infusion Lounge in San Francisco for clients including Cisco, Nike, and Salesforce. He was called to spin for one of the NFL's VIP events at Super Bowl 50 @ Levi's Stadium (2016), and 49er Coach Shanahan's Pre Season Kick-Off Event (2017). K-MAC is also partnered with RAE Agency where he works seamlessly with their cirque performers, dance team, models, and musicians catering a full production experience.
For more information about DJ K-MAC click the links below:
Check out the tracklist after the jump with links to download all of the edit's she used in this mix. Be sure to check back every Monday for a brand new mix.
01. Lil Wayne – Uproar (K-MAC Bay Area Edit)
02. E-40 ft. Keak Da Sneak – Tell Me When To Go (K-MAC Hyphy Edit)
03. P-Lo x Mistah Fab – Put Me On Somethin (K-MAC Wordplay Edit)
04. DJ Snake – Taki Taki (DJ Nasa Equis Edit x Joe Maz Remix)
05. Bady Bunny ft. Drake – MIA
06. Post Malone & Swae Lee – Sunflower (Panic CIty Remix)
07. Starley – Call On Me (Ryan Riback Remix)
08. Pitbull – Culo (M3B & Twoguaros Remix)
09. Loud Luxury ft. Brando – Body
10. Destiny's Child – Lose My Breath (Jet Boot Jack Sweet Drems 2018 Remix)
11. Hoxton Whores & James Hurr – Let The Music Play
12. Kaskade, BROHUG, & Mr. Tape ft. Madge – Fun
13. America x 50 Cent – Magicmore (Rock-It! Scientists Edit)
14. Guns N' Roses – Sweet Child Of Mine
15. Calvin Harris ft. Dua Lipa – One Kiss (JD Live Bootleg x R3hab Remix)
16. Travis Scott ft. Drake – Sicko Mode (Joe Maz Remix)
17. F.L.Y. (Fast Life Youngstaz) – Swag Surfin
18. Ape Drums – Like This
19. Sheck Wes – Mo Bamba
20. Nicki Minaj ft. Lil Wayne – Good Form
21. Xxxtentacion & Lil Pump ft. Maluma & Swae Lee
Podcast: Play in new window | Download | Embed