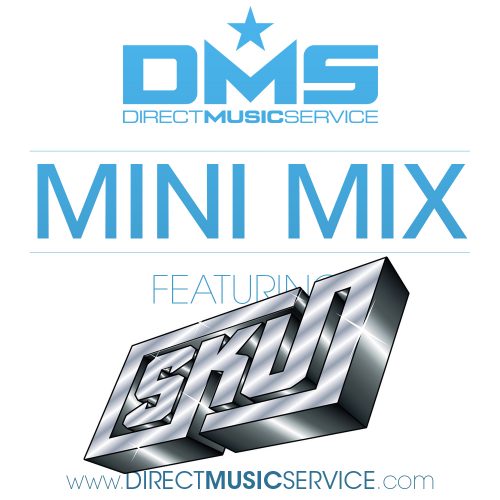 Mix #251 we bring you DJ SKU from Southern California. Sku is no stranger to the ever evolving musical tastes of today's club going patrons. With over a decade of experience behind the decks and in nightclubs across the globe, he "skews" the notion of DJ as a selector by laying both hands to the wax and showing his ability to take just about any two records and seamlessly mix them into a battery of butt moving beats. Taking elements from his turntablist background and incorporating trick mixing, beat juggling, and scratching into his sets, is what easily sets apart from other DJs. He's a nationally regnized and award winning DJ with accomplishments in various prestigious DJ competitions held around the world including DMC, Red Bull Thre3style, and Guitar Center battles. Touring nationally and internationally with industry heavy weights such as Atmosphere and performing alongside Grammy winners LMFAO, Sku is well versed in adopting to any entertainment situation. Spinning in bars for 200 or dropping tracks at festivals for 20,000 people you can count on Sku to rock any crowd in any room with his seamless mixing style, weaving in and out of genres as if he were actually weaving a blanket of pure musical bliss. Download & Listen to his exclusive mix he made for us at DMS.
For more information about DJ SKU click the links below:
Check out the tracklist after the jump with links to download all of the edit's he used in this mix. Be sure to check back every Monday for a brand new mix.
1. Higher – dEVOLVE & Red Rat
2. Pump Up The Volume – Deekline & Hotline Zero
3. Party Animal – Charly Black (Braindead Remix)
4. Bam Bam – Sister Nancy (Tim Hox Remix)
5. Tempted To Touch – Rupee (Kid Cut Up Remix)
6. Soul Makossa – Yolanda B Cool & Wide Awake (Dj Katch Edit)
7. King Kunta – Kendrick Lamar (Kid Cut Up Aca Intro Edit)
8. 24K Magic – Bruno Mars (Sylow Cover)
9. Think – TV Noise ft. Jessame
10. Go Crazy – Ape Drums ft. Dougie F
11. Hands On It – TWRK ft. Migos & Sage The Gemini
12. El Perdon – Nicky Jam & Enrique Iglesias (Greg Salto Remix Sku Deep Inside Edit)
13. Motley Crue – THEY. (Whiiite Remix)
14. Generationwhy – ZHU
15. I Need You – Dillon Francis & NGHTMRE
16. Dibby Dibby Sound – Dj Fresh vs. Jay Fay ft. Ms. Dynamite
17. Dat Stick – Rich Chigga
Podcast: Play in new window | Download | Embed