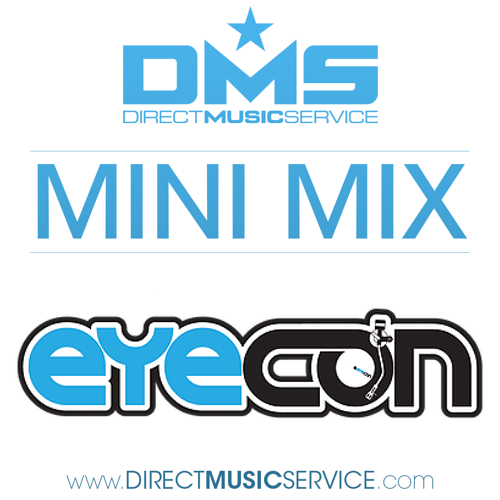 Mix #213 we bring you EYECON from Myrtle Beach, South Carolina. As resident DJ at legendary Top 100 Nightclub in the nation Malibus and Oz in Myrtle Beach, SC, and 1 of only 25 Official Rane DJ's in the world, Eyecon has been a national touring club rocking turntabilist & producer for 14+ years.
Eyecon's notability extends far past the South Carolina coastline. His production and video editing skills have him in regular collaboration with the industries leading DJ/VDJ video pool services, VJ-Pro & SmashVidz as well as Select-Mix Remix Service for audio. His performances have also built up a loyal following with over 100,000 fans following on social media and over 500,000 views on his YouTube channel.
Eyecon has won numerous DJ battles in his career. He took 1st place in the Carolina Club Dj Battle in 2013 and 2014 landing him the title of the best DJ in the Carolinas. He made his debut on the national DJ battle scene with a 1st runner-up finish at the 2015 RedBull Thre3Style regional qualifier in Charlotte, NC. His skills have allowed him to perform alongside artists such as Waka Flocka, Travis Porter, Petey Pablo, DJ Serafin, and Fatman Scoop.
Eyecon is also sponsored by several well recognized companies within the music industry. He is 1 of 25 Official Rane DJ's in the world. He is also the Pro Audio Director for CRANE Hardware. He is also sponsored by Sideline Inc. (CINQ), Stokyo, Mix Emergency, Cooler Caps, Scratch Case & Fly Boost. 12inchSkinz provided the skins for his Rane Sixty-Two, laptop, record labels and custom Control Vinyl. State Fifty One Clothing and Swell ShadesSunglasses are responsible for keeping him in style, JetPack Bags supplies him with the best DJ bag in the industry and AGIProDJ provides him with gear. His flawless open-format style of playing is what makes him one of the most energetic and sought after DJs in the country.
For more information about EYECON click the links below:
Check out the tracklist after the jump with links to download all of the edit's he used in this mix. Be sure to check back every Monday for a brand new mix.
TRACKLIST
1. Big Tymers – Still Fly (Lemi Vice & Action Jackson Twerk Bootleg)
2. The Game feat. 50 Cent – How We Do (Enrie BeeHive Edit) (Knock2 Twerk Remix)
3. Fetty Wap ft Remy Boyz – 679 (CV9 Twerk Remix)
4. Benny Benassi – Satisfaction (Eyecon Bootleg)
5. Lil Scrappy – Money In The Bank (Meaux Green x Caked Up Twerk Bootleg)
6. Rihanna – Bitch Better Have My Money (DJ Scooter Twerk Remix)
7. Lil Jon – Get Loose (DJ Nova Twerk Remix – Eyecon Bootleg)
8. Dirtcaps and Raynor Bruges – Booty Down (Eyecon Bootleg)
9. G-Eazy ft Bebe Rexha – Me Myself x I (Remix)
10. Mike Posner – I Took A Pill In Ibiza (Seeb Remix)
11. Jay-Z & Kanye West – Niggas in Paris vs. Circle of Life (DJ BeatBreaker Remix)
12. Future ft Drake – Where Ya At (Hltrskltr Mxm Remix)
13. Lil Jon vs GTA vs 4B x AAZAR – Pop Dat Booty (Eyecon Bootleg)
14. Post Malone – White Iverson (Made Monster Remix)
Podcast: Play in new window | Download | Embed