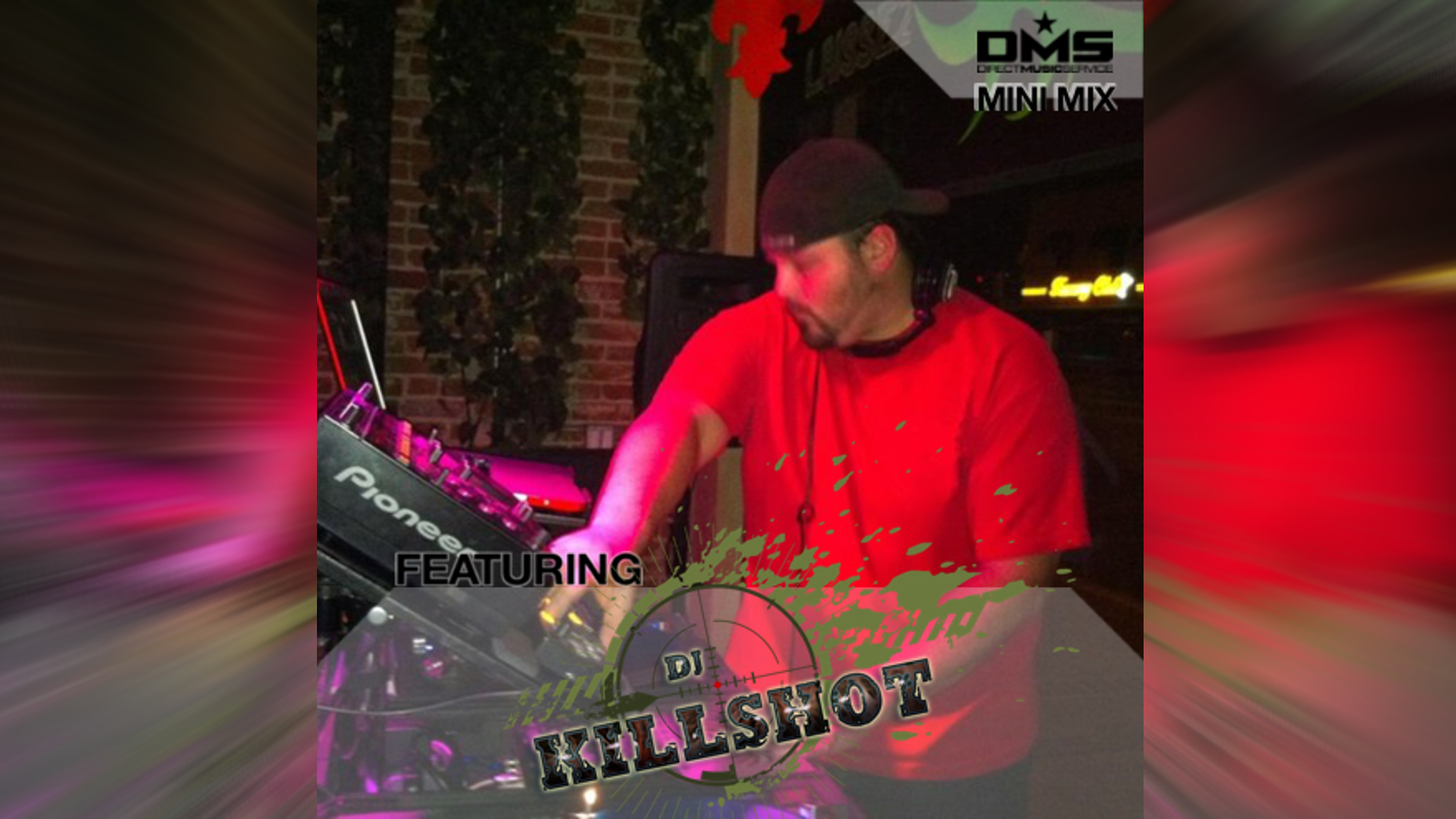 Mix #324 we bring you DJ KILLSHOT from Fullerton, California. Growing up on an eclectic diet of rock and hip hop provided by his parent's record collection, Killshot is hard to pin down musically. Inspired by his family's love of music, Killshot took up the drums at the age of 18. It was only a few years later that Killshot discovered the local clubs and promptly sold his drums for turntables and began performing at local parties and bars. Now a regular fixture of Fullerton's nightlife/club scene DJ Killshot look for him playing at a spot near you. Listen to the exclusive open format mix he made for us at DMS.
For more information about DJ KILLSHOT click the links below:
Check out the tracklist after the jump with links to download all of the edit's he used in this mix. Be sure to check back every Monday for a brand new mix.
1. Cannonball – Showtek & Justin Prime
2. El Sonidito (Steve Aoki & Reid Stefan Remix) – Hechizeros Band  
3. Suavemente (Club Rmx) – Elvis Crespo
4. Don't Stop Believin' (Dj Mega Man & Panic City Rmx) – Journey
5. Shots (Intro Dirty) – LMFAO Feat Lil' Jon
6. Pursuit Of Happiness (Steve Aoki Remix) – Kid Cudi Feat MGMT & Ratatat
7. Bodak Yellow (Diggz Frankenstein Transition 126-70) – Cardi B
8. Gucci Gang (SABER Trap Remix) – Lil Pump
9. Eazy-Duz-It (feat. Dr. Dre & MC Ren)- Eazy-E
10. HUMBLE. Kendrick Lamar
11.Stir Fry – Migos
12.No Limit (Mr. Collipark Remix) – G-Eazy Feat ASAP Rocky & Cardi B
13.Nice For What (Scooter Hype Intro) – Drake
14.Like That [Intro] – Memphis Bleek
15.Bring 'Em Out – T.I
16.All The Way Up (Mr. Collipark Remix)- Fat Joe n Remy Ma ft French Montana
17.Ain't No Fun – Snoop Dogg Feat Nate Dogg, Warren G & Kurupt
18.My Neck, My Back (Lick It) – Khia
19.For Free – DJ Khaled ft Drake
20.Work It – Missy Elliott
21.The Motto vs Anaconda (100 To 128 Transition) – Drake vs Sir Mix A Lot vs Nicki Minaj
22.Ain't No Fun vs 24K Magic (Wordplay) – Snoop Dogg x Nate Dogg vs Bruno Mars
23.Another Part of Me – Michael Jackson
Podcast: Play in new window | Download | Embed