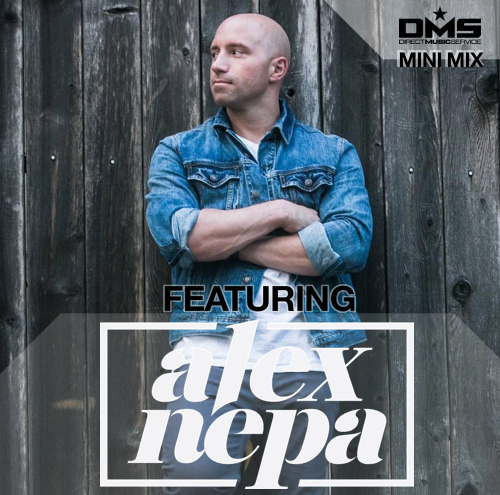 Mix #312 we bring you teamDMS member DJ ALEX NEPA from Pennsylvania.​ With over 20 years of nightlife, corporate, weddings & social events experience, Alex Nepa has defined a one-of-a-kind sound and established himself as highly sought after DJ from the East Coast. Using his fine tuned mixing style, Alex Nepa tastefully blends across every genre of music, creatively taking dance floors on a journey that spans multiple decades.
Regularly called upon to play top clubs in Philadelphia, Baltimore, Pittsburgh, Minneapolis, Omaha, New York, and beyond. Alex Nepa's club presence has led him to rocking crowds at hundreds of private functions and corporate events for companies like Accuweather, Nike, American Eagle Outfitters, Red Bull & Oakley, just to name a few.
Much of Alex Nepa's recognition comes from his remix work as founder of the CVRBND remix team. Under the CVRBND moniker Alex Nepa set sales records, leading CVRBND to achieve the all time top seller status on several remix sites and ultimately positioning himself with the elite remixers. In addition to remixing, Alex Nepa's edits have been featured on Direct Music Service. Alex Nepa's knowledge of editing music has earned him the trust of his DJ peers worldwide.
Forthcoming, Alex continues to hold down a private events schedule that caters to events such as weddings, corporate, fashion & nightlife, including his 10+ years as resident DJ & entertainment director at Indigo in downtown State College, PA.
Listen to this exclusive mix he made for us at DMS.
For more information about DJ ALEX NEPA click the links below:
Podcast: Play in new window | Download | Embed