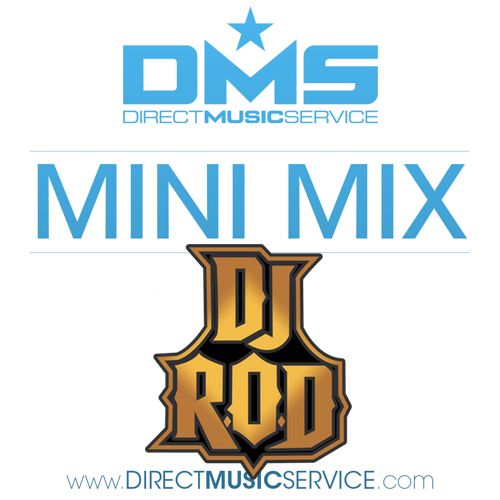 DMS MINI MIX WEEK #186 DJ ROD by Directmusicservice on Mixcloud
Mix #186 we have DJ ROD from Santa Barbara, California. Rod Phillips, AKA DJ ROD has grown up on an eclectic diet of Soul, R&B and Hip-Hop provided by his parents vinyl collection, Dj Rod has been a regular fixture in Southern California's night life for over 8 years. His great ability to read crowds, Music knowledge combined with powerful mixing is always noticed. As one of Hollywood's favorite Video Dj's, his custom video edits are not only musically and visually stimulating, they are a reflection of his creative passion for the game. Make sure to Download and Listen to this exclusive hip hop mix he made for us at DMS.
For more information about DJ ROD click the links below:
Check out the tracklist after the jump with links to download all of the edit's he used in this mix. Be sure to check back every Monday for a brand new mix.
TRACKLISTING
1. Kendrick Lamar – King Kunta (Spindiana Jones Bootleg Twerk Remix / Dirty)
2. T.I . ft Young Thug – About The Money (Watch The Duck Remix / Dirty)
3. Jack ü x Gorilla Zoe x ZEKE & ZOID – Beat Steady Knockin (AYESIK Wild Twerk Remix/ Clean)
4. Tyro – Kangroo (Twerk / Clean )
5. Bill Withers x Major Lazer & Dj Snake ft. Mo – Lean On Me into Lean On (Dj Scooter Segue / Cutdown)
6. Major Lazer & Dj Snake ft. MO & Ty Dolla $ign – Lean On (Donk Edit Remix / Dirty)
7. Anjali World ft. Sage The Gemini & Tyga – Nobody (ChAdachi x Mide D Remix / Clean )
8. Jidenna ft. Kendrick Lamar – Classic Man (RMX Short / Dirty Donk edit)
9. Omarion ft Chris Brown & Jhene Aiko – Post To Be (Chris & Jhene Only / Dirty / Short Edit)
10 Fetty Wap ft Remy Boyz & Montana Buckz – 679 (Clean)
11 DJ Mustard ft Ty Dolla $ign & ILoveMakonnen – Why'd You Call (Dirty)
12 Eric Bellinger ft TeeFlii & Pleasure P – Valet (Dirty)
13 Tech N9ne ft B.o.B & 2 Chainz – Hood Go Crazy (Dirty / Short Edit)
14 Missy Elliott / Fifth Harmony ft Kid Ink – Work It into Worth It ( Scooter Segue / Clean)
15 Rihanna – Bitch Better Have My Money (DJ Slowhand Remix / Dirty)
16 Travis Barker ft Ty Dolla $ign, Tyga, Kid Ink & IAMSU – 100 (Dirty)
Podcast: Play in new window | Download | Embed