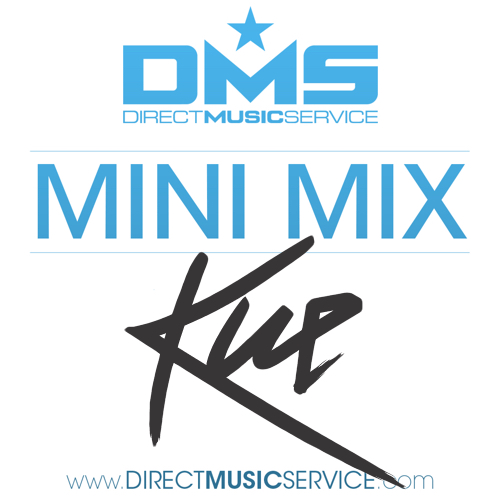 DMS MINI MIX WEEK #205 KUE by Directmusicservice on Mixcloud
Mix #205 we have KUE from San Francisco, California. Kue's productions and remixes have become a staple in DJ sets worldwide from his home base in the bay area to the airwaves of national and international radio stations. Kue is well known for his popular remixes of pop artists ranging from The Weeknd to Justin Bieber, with each one garnering success. With over 18,000 followers combined through his social networks, his remixes reach a mass audience. His DJ style is best described as aggressive. Weaving in and out of any genre of dance music from house to electro to disco. A true turntablist, you can hear Kue's influences as a DJ growing up listening to artists such as Bad Boy Bill, Richard Vission, DJ Bam Bam, and Alex Peace. Kue has a bright future ahead of him producing his own brand of house music and adding his individual sound to his sought after remixes. Listen to this exclusive mix he made for us at DMS.
For more information about KUE click the links below:
Check out the tracklist after the jump with links to download all of the edit's he used in this mix. Be sure to check back every Monday for a brand new mix.
TRACKLIST
1. MORTEN feat. Frida Sundemo – Beautiful Heartbeat (Deorro Remix)
2. Miike Snow – Genghis Khan (CID Remix)
Oliver Heldens, Shaun Frank feat. Delaney Jane – Shades of Grey (Acapella)
3. Oliver Heldens, Shaun Frank feat. Delaney Jane – Shades Of Grey (Nora En Pure Remix)
4. Axwell & Ingrosso – Dream Bigger
Major Lazer x DJ Snake x M0 – Lean On (Acapella)
Wolfgang Garner feat. Bobby Saint – Unholy (Acapella)
5.The Weekend – Can't Feel My Face (Kue VIP Vocal Remix)
Breach – Jack (Acapella)
6.Cobra Effect – Just Be
7.Justin Bieber – Children
8.Throttle x Earth, Wind, & Fire – September
9.Skytech, Yves V, Fafaq- Indigo
Daft Punk – Harder, Better, Faster, Stronger (Acapella)
Alex Peace – I Know You're Feeling This (Acapella)
10.DNCE – Cake By The Ocean (Kue Remix)
11.Justin Martin, Claude Von Stroke – Beat That Bird
Spiller – Groovejet (Acapella)
12.Spiller – Groovejet (Firebeatz Bootleg)
Zedd feat. Selena Gomez – I Want You To Know (Acapella)
13.Daft Punk – Give Live Back To Music (Dr. Packer Rework)
Mark Ronson, Bruno Mars – Uptown Funk (Acapella)
14.Wild Culture x Karmin – Sugar (Club Edit)
15.Mike Posner – I Took A Pill In Ibiza
Kygo – Firestone (Acapella)
16.Mr Oizo – Two Takes It
17.Duke Dumont – Ocean Drive
A-Trak feat. Jamie Lidel – We All Fall Down (Acapella)
18.Dropout – Slowly
19.Patrick Alavi – How Much That Means To Me (M. Campell Re-edit)
Podcast: Play in new window | Download | Embed