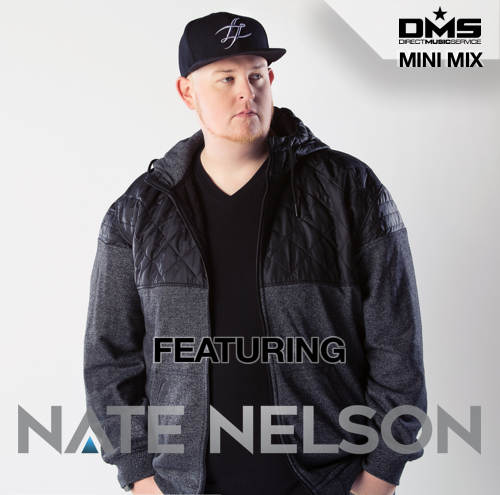 Mix #307 we bring you DJ NATE NELSON from Dallas, Texas.​ Hailing from Dallas, TX, Nate Nelson is the ultimate Duel-threat, he has the skills to throw down in any club or party, but he is also a trained, professional MC that can make any wedding day memorable. Nate has traveled the world with his passion and energy spinning festivals, clubs, weddings, Gala's, national conferences and mountaintop bars. With 15 years of experience, Nate feels like his career is just beginning and he continues to push the bar, and never stop trying to get better. He lives by the motto "Work Hard, Play Hard".
For more information about DJ NATE NELSON click the links below:
SNAPCHAT – djnatenelson
Check out the tracklist after the jump with links to download all of the edit's he used in this mix. Be sure to check back every Monday for a brand new mix.
Jay-Z – Niggas in Lion King (Hovany Bootleg)
69 Boys – Tootsie Roll
Lil Pump x Bandlez – Gucci Gang Pew Pew
Kendrick Lamar – Humble (Skrillex RMX)
Lil Uzi Vert – XO Tour Life
Notorious BIG – Notorious Thugs
Da Shop Boyz – Party Like A Rockstar
Kendrick x Marshmello – Find Me Love
Migos ft. Cardi B – Motorsport
Post Malone – Rockstar
Rae Sremmurd – Black Beatles on a Purple Lamborghini
Travis Scott – Goosebumps
Drake – Fake Love Trapping Out
Post Malone – I fall Apart
A$AP Ferg x Inverness – Plain Jane
Yung Job – Its Going Down
Juvenile – Back That Ass Up
Ying Yang Twins – Badd
Podcast: Play in new window | Download | Embed