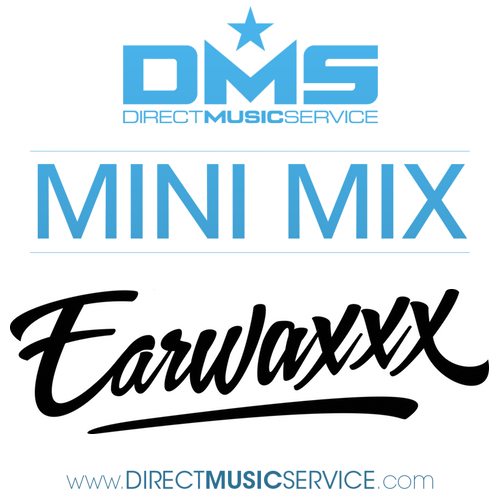 Mix #220 we bring you DJ EARWAXXX from Las Vegas, Nevada. Born and raised in Southern California's San Fernando Valley, DJ Earwaxxx has been surrounded by music his entire life. The grandson of a touring Jazz pianist, DJ Earwaxxx was destined to be a beast in the DJ world.
Charleston Perez, DJ Earwaxxx, began experimenting with vinyl and turntables back in 1993. It was then and there he began his DJing career. Some of his early inspirations, while learning the fundamentals of DJing, were the radio jock's of Power 106 FM in Southern California. It was then he would catch the audible greatness of the likes such as The Baka Boyz (Power 106 Los Angeles) , DJ E-Man (Power 106 Los Angeles) and DJ Enrie (Power 106).
Currently, Earwaxxx has moved to Las Vegas. He is working for two of the most prestigious club groups: Tao Group and The Hakkasan Group, getting residencies in their world renown clubs: TAO, TAO Beach, LAVO, The Bank inside The Bellagio, and BOND inside The Cosmopolitan Las Vegas playing for thousands every weekend.
By incorporating flawless blends, impeccable scratches and intricate trick mixing, Earwaxxx will not leave any doubts in the listeners ears that he is in fact the future of DJing. Make sure to listen and download his exclusive mix that he made for us at DMS.
For more information about DJ EARWAXXX click the links below:
Check out the tracklist after the jump with links to download all of the edit's he used in this mix. Be sure to check back every Monday for a brand new mix.
TRACKLIST
1. Throttle – Money Maker
2. No Way Back – Honey
3. Blonde Ft. Craig David – Nothing Like This (Chris Lake Remix)
4. EDX – Missing
5. Vicetone – Is The Love
6. Alesso ft. Nico & Vinz – I Wanna Know
7. Sam Feldt ft. Sean Paul – Show Me Love
8. Tiesto & Chainsmokers – Only U
9. Sak Noel – Trumpets
10.Team Rush ft. Sean Paul – Gimme The Light
11.Shaggy ft. Mohombi – I Need Your Love
12.Jay Sean – Make My Love Go
13.Rupee – Tempted To Touch
14.Drake – One Dance
15.Rihanna – Work (Fabian Mazur & Lian Summers RMX)
16.Mike Posner ft. Dropshop – I Took A Pill In Ibiza
Podcast: Play in new window | Download | Embed