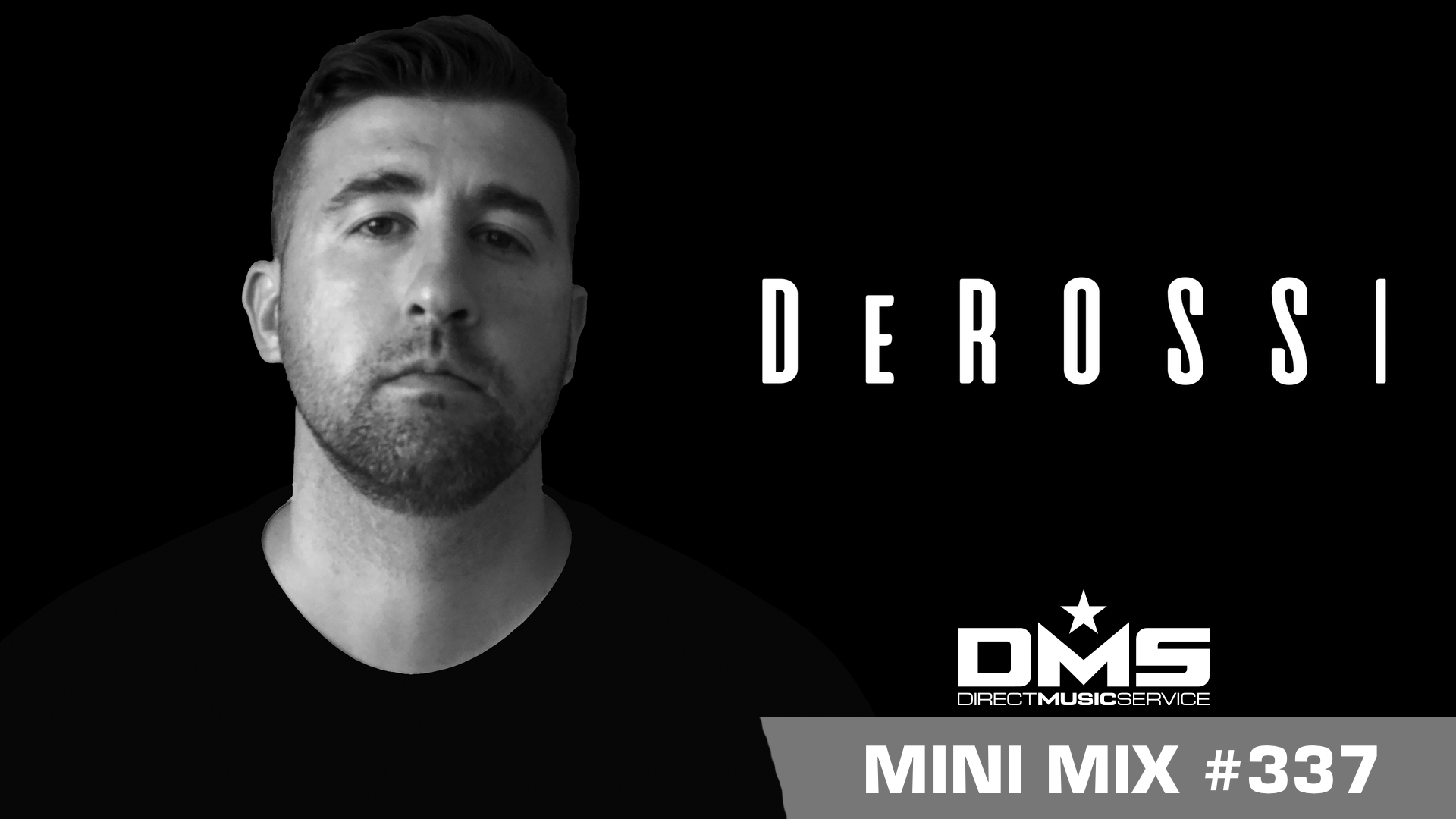 Mix #337 we have DEROSSI. He is a New York Based open format DJ/Producer, with a natural feel for live song selection. He has also produced content for SirusXM Hits One, and Shade 45.
For over a decade, DeRossi has performed for corporate giants such as The Harman Sound Check Series, Riu Hotels, and numerous gigs in New York City, Chicago, and is a resident DJ for Plumradio.com. Stay up to date with the latest mixes on his newly created mixcloud page:
For more information about DJ DEROSSI click the links below:
Check out the tracklist after the jump with links to download all of the edit's he used in this mix. Be sure to check back every Monday for a brand new mix.
1. Guatemala (DJ Mozes Remix) – Swae Lee ft Slim Jxmmi
2. Way Too Fly (Moombahton) – A Boogie Wit da Hoodie ft Davido
3. In My Feelings (Scooter Twerk Remix / Dirty) – Drake
4. Taste (PeteDown Twerk Remix / Clean) – Tyga ft Offset
5. 1942 (J Rythm Moombahton Remix / Clean) – G-Eazy ft Yo Gotti & YBN Nahmir
6. Move to Miami (Clean / Intro) – Enrique Iglesias x Pitbull
7. Main Chick (Spryte 2018 Moombahton Blend / Dirty) – Kid Ink & Chris Brown vs DJ Larry-T
8. Questions (Chorus First / Clean) – Chris Brown
9. Goin Hard (Clean / Intro) – Wiz Khalifa
10.Sicko Mode (Danny Diggz Remix / Drake Only / Clean) – Travis Scott ft Drake
11.High Hopes x I Wanna Know (Donk Trap Bootleg) – Panic! At The Disco vs RL Grime
12.I Miss The Old Kanye (Kanye Loop 80bpm) – ACAPELLA LOOP
13.Good Life (Scooter vs Dstar & Rick Wonder Twerk RMX / No Hype / Dirty) – Kanye West ft T-Pain
14.Eastside (PeteDown Remix / Clean) – Benny Blanco Ft. Khalid & Halsey
15.Music To My Ears (Clean / Intro) – Keys N Krates ft Tory Lanez
16.Location (Chizzle & Rever Deep Remix / Dirty) – Khalid
17.Bed (Scooter Re-Drum / Clean) – Nicki Minaj ft Ariana Grande
18.Chun-Li (Clean / Intro) – Nicki Minaj
19.New Thang (Clean / Intro) – French Montana & Remy Ma
20.Win (Clean / Intro) – Jay Rock
21.Love Life (Transition 128-106 / Moombahton) – Major Lazer ft. Azaryah
22.Side Effects (Short Edit) – The Chainsmokers Ft. Emily Warren
23.Know No Better (PeteDown Reggae Riddim Remix / Blend / Clean) – Major Lazer ft Travis Scott, Camila Cabello & Quavo
24.Me, Myself and This Girl (Donk Bootleg / Short Edit) – G-Eazy x Bebe Rexha x Kungs
25.A Different Way (PeteDown Moombahton Mix / Super Short Edit) – DJ Snake ft LAUV
Podcast: Play in new window | Download | Embed