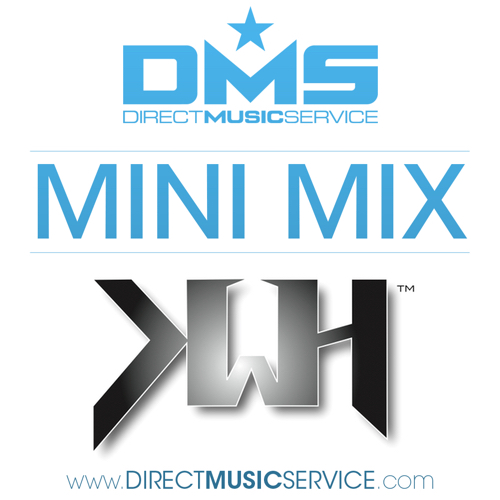 DMS MINI MIX WEEK #201 DJ HAZE by Directmusicservice on Mixcloud
Mix #201 we have HAZE from Columbus, Ohio. HAZE is a veteran in the Mid-West DJ scene spinning tunes for nearly 14 years. Currently living in Columbus Ohio, HAZE is resident DJ and Ent. Director for The Big Bar on the campus of The Ohio State University. He is also Co-owner of Beat Squad Entertainment and Production Manager of Beat Squad Radio (www.beatsquadradio.com). An open format DJ not scared to bend the rules to get the job done on the dance floor. This is his 2nd Mini Mix for DMS and like his first he shows us that DMS is the source for not only the newest, hottest music but all the throwback classics that moves the party….
For more information about HAZE click the links below:
Check out the tracklist after the jump with links to download all of the edit's he used in this mix. Be sure to check back every Monday for a brand new mix.
TRACKLIST
1. Haze Mix Intro
2. T.I.: Bring Em Out (Kevin Scott Edit)
3. DMX: Party Up (Hooks Only Quick Edit)
4: Jay Z & JD: Money Ain't A Thing (Kevin Scott RMX)
5: Nelly: Ride Wit Me (DIRTY-Jason Bee Intro)
6: Puff Daddy ft. Notorious B.I.G.: All About The Benjamins (Hot Damage Twerk Remix / Dirty)
7: Lil Dicky ft. Fetty Wap: $ave Dat Money (BVNKZ & YUNG SHARKY Twerk Remix / Dirty)
8: Lil Jon ft. Fat Man Scoop: Bend Ova [Kaos & Dynamiq Hype / Aca In / Dirty / Short Edit]
9: Dj Snake and Lil Jon x LMFAO: Turn Down for Shots (Segue / Trans 100-128 / Dirty)
10: Run DMC: It's Tricky (SINcere Short Re-Edit)
11: Sir Mix-A-Lot: Baby Got Back (OG INTRO / Short Edit)
12: Quad City DJs: C'mon N' Ride It (The Train) (Jason Bee Short Edit)
13: Tag Team: Whoomp There It Is (Intro)
14: Tag Team x Tujamo x Alex Mind: Whoomp There It Is ((Deville's 2013 EDM Party Starter))
15: Ozzy Osbourne x Pitbull: Crazy Train (Yogi Nando Bootleg / Dirty / Hype / Short Edit)
16: Quintino x Hardwell x DJ Kool: Let Me Clear My Scorpion (Henry Fong Bootleg)
17: Adele: Hello (Nexboy & Trillogee Bootleg RMX)
18: Adele: Hello (Marshmello Trap RMX : Intro)
Podcast: Play in new window | Download | Embed