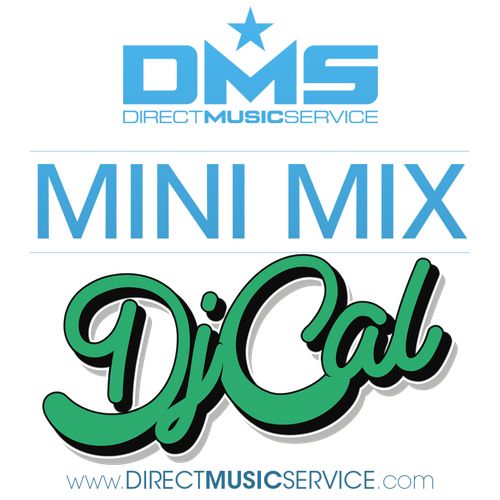 DMS MINI MIX WEEK #181 DJ CAL by Directmusicservice on Mixcloud
Mix #181 we bring you DJ CAL from San Francisco, California. My name is Jose Garcia, otherwise known as DJ Cal. Growing up in Sonoma/the Bay Area, I listened to different genres of music, and then started to DJ at 13. Soon, I started to pursue my dream. I started to host and DJ local parties and events. Eventually, I joined the group This Bangs. Now, I DJ at clubs and bars in Sonoma County and in San Francisco. I have been producing my own edits, remixes and bootlegs, but recently, I started working on producing my own original tracks. I'm supported by various DJs and groups such as Smash the Club DMS DirectMusicService and DJ Kronic.. Make sure to listen to his he made exclusively for DMS.
For more information about DJ CAL click the links below:
Check out the Tracklist after the jump with links to download all of the songs he used in this mix. Be sure to check back every Monday for a brand new mix.
Tracklist
How Deep is your Biscuit (DJ CAL Bootleg / Short Edit) – Calvin Harris + Disciples
Can't Feel My Face – BeatBreaker Project T Bootleg – The Weeknd
SummerThing! Cream (DJ CAL Bootleg / Short Edit) – AfroJack x Reece Low
Let You Boomshakalaka (DJ CAL Bootleg / No Break Fill / Short Edit) – The Chainsmokers x GGFO x DJ BL3ND x Kastra x Tiesto
Toca – DJ CAL Hype Edit – Carnage & Timmy Trumpet & Kshmr & DJ Primetyme
Bun Up The Dance – Decaville Bootleg – Dillon Francis & Skrillex
Hands Together – Bounce Whales & FLGO
Too The Wave (DJ CAL Bootleg) – Major Lazer x Elliphant x Jovi Rockwell x VINAI
Cool For The Summer (DJ CAL Bootleg / Short Edit)Work (DJ CAL Frankenstein Bootleg / Dirty / Short Edit) – A$AP Ferg x Deville x Garmiani x Meaux Green
Shot Beast (Audiorokk Primetime Edit) – Lil Jon, Señor Roar, Kronic X LMFAO
Intoxicated – FlipN'Gawd Bootleg – Martin Solveig & GTA
Jungle Terror – Mastiksoul
Moruga (Original Mix) – GTA
Podcast: Play in new window | Download | Embed