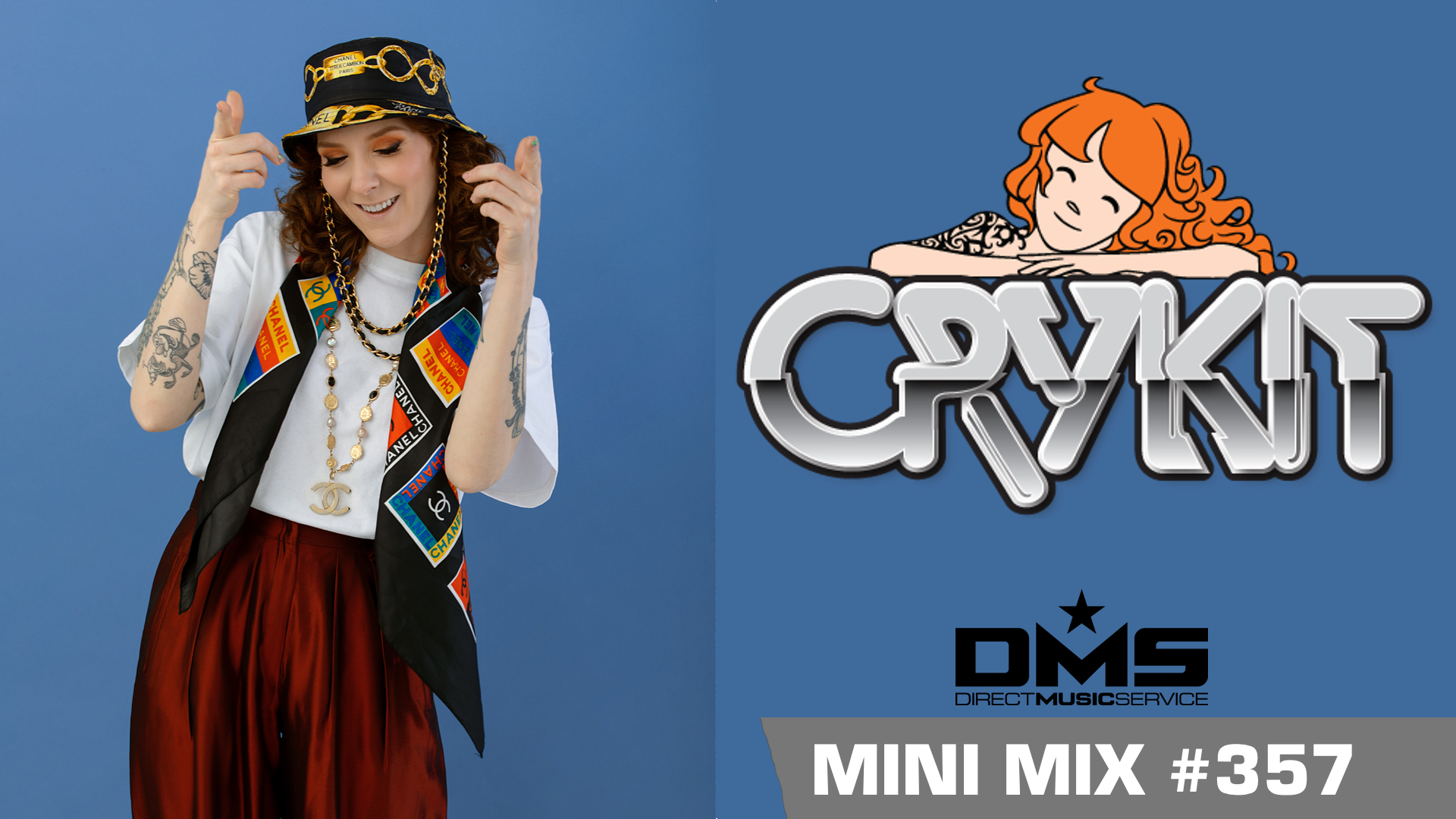 Week #357 we bring you: Michelle Kolnik, otherwise known as Crykit, has built a vibrant brand based on her love for music, infectious personality, and motivation to pursue what she's passionate about.
Celebrated for her playful energy and diverse taste in music, Crykit has garnered a reputation as a true open format DJ. Able to seamlessly weave in and out of party driven sets of top 40, hip hop, funk, rock, house, bass, and club classics. Crykit has rocked packed events for world wide brand clients such as Verizon Wireless, Facebook, Nike, Ducate, and Red Bull for EDC Festival.
Her knowledge of the pop culture's soundtrack has allowed her to open up for headlining artists such as Bruno Mars, Disclosure, Major Lazer, Aluna George, Foo Fighters, and 30 Seconds to Mars, while her love for more eclectic genres has brought her opening concert gigs for Life Is Beautiful Festival, Anderson Paak, Tove Lo, Soulection, Louis The Child, Kastle, M.I.A. and Aeroplane.
Currently Crykit curates her own party; Playhouse at downtown Las Vegas' nightlife hot spot Commonwealth. Playhouse is a monthly party platform for expressing unique individual style via fashion, art, and sound. Pulling influences from house parties, festivals, fashion shows, and art galleries.
TRACK LISTING:
1. Notorious B.I.G. x Stranger Things x Luke Million – Hypnotize Stranger Things (Simo Bootleg)
2. Michael Jackson – Human Nature (Louis La Roche RMX)
3. Smokey Robinson – Cruisin (Mr. Collipark RMX)
4. Ciara – Body Party (Lindsay Lowend's SNES RMX)
5. Chromeo – Bad Decision
6. Bruno Mars vs David Guetta – Versace On The Floor
7. The Weeknd ft Daft Punk x Phil Collins – Can Feel It Coming (Diggz & Scooter Segue)
8. Hall & Oates vs Charlie Puth – Done For Maneater (Happy Cat Disco Blend)
9. Disclosure – Love Can Be So Hard
10. Big Wild – Maker
11. ODESZA x Blackstreet – Say No Diggity (The White Panda Blend)
12. Pharrell – Yellow Light
13. Boogie Boys – Fly Girl (Wanderer Short Edit)
14. Oliver – Electrify
15. Tove Lo – Disco Tits (Oliver RMX)
16. Kool & The Gang – Spirit Of The Boogie (Nick Bike Edit)
17. Stro Elliot – James Baby (TRAYZE Edit)
18. Orijanus – 15
19. Party Pupils – Ms. Jackson (Outkast Cover)
20. Thundercat – Friend Zone
21. Human League – Human (URFRIENDS RMX)
22. Mac Miller ft Anderson Paak – Dang
23. Silk City ft Goldlink & Designer – Loud
24. Toro Y Moi – Freelance
25. The Internet – Roll (Kaytranada RMX)
26. A Tribe Called Quest – Like It Like That (Anubus Moombah Edit)
27. Stefflon Don -16 Shots (Cutso Moombahton RMX)
28. Jaykode – Dream Lover (Audio1 Edit)
29. Troyboi, Diplo & Nina Sky – Afterhours
30. Ta-ku – Night
Podcast: Play in new window | Download | Embed