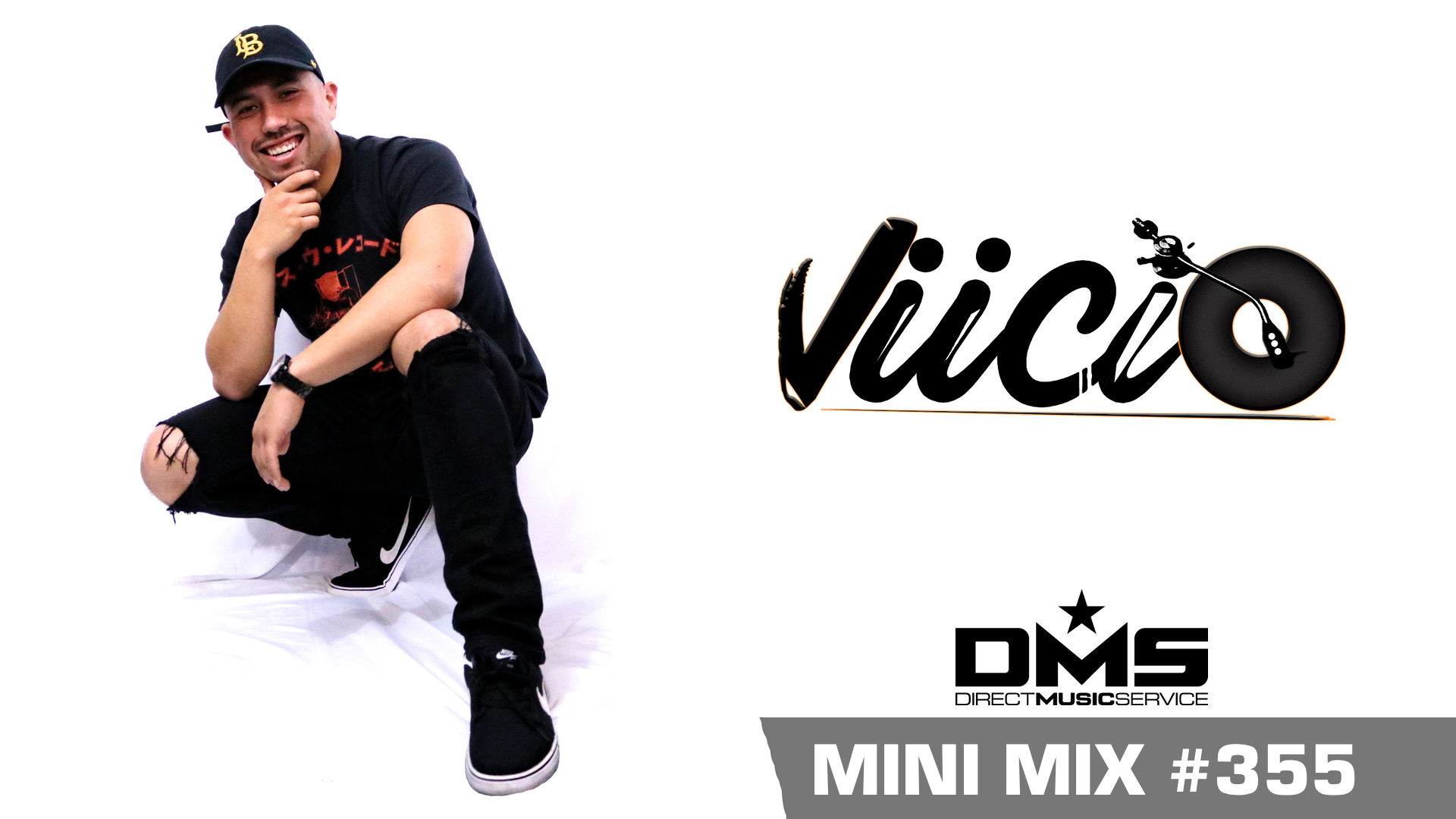 Mix #355 we bring you DJ VIICIO from So. California.​ Growing up in Long Beach, a city with a musical influence felt worldwide would later establish Viicio as the true open format style DJ that he is today. Former DJ for Disneyland and memer of the Tkover artists, Viicio's impressive resume includes holding numerous residencies for some of the most sought out venues in the LA & OC areas including multiple Top 100 USA Nightclub establishments. Booked nationwide from Waikiki Hawaii to San Francisco and having opened up for such acts such as DJ Vice and Sonora Dinamita, he stands a 7 year veteran in the industry with notable highlights including performing for the Neon Run in DTLA.
His smooth funky style with crisp cuts and upbeat crowd control energy is always a draw for any type of crowd while his open format style of music allows him to rock any venue anywhere. He's also a wedding specialist and can cater to your most important festivities. Still residing in Long Beach, in between private events you can catch Viicio at some of his residencies in JP23 in Downtown Fullerton or American Junkie in Hermosa Beach. Listen to his exclusive mix he made for us at DMS.
For more information about DJ VIICIO click the links below:
Check out the tracklist after the jump with links to download all of the edit's he used in this mix. Be sure to check back every Monday for a brand new mix.
1. God's Plan(Joe Maz Remix)- Drake
2. No Problems Alone (Blend)- Chance the Rapper x Marshmello
3. No Problem (Made Monster Bootleg) – Chance the Rapper X Party Favor
4. Work (Trap Bootleg) – Asap Ferg X Yellow Claw
5. Go Legend (DJ CAL Trap Bootleg)- Big Sean X Metro Boomin
6. High Hopes (Scooter Blend Trap Blend)- Panic at the Disco
7. Blitzkrieg Pop (Short Edit)- The Ramones
8. A-Punk- Vampire Weekend
9. Spoil my Night – Post Malone Ft Swae Lee
10.Welcome to the Party – Diplo, French Montana, Lip Pump Ft Zhavia Ward
11.Down for my N***** – C Murder Ft Snoop Dogg
12.Krippy Kush (Remix)- Farruko
13.Krippy Kush (Reggaeton Remix) – Farruko Ft Bad Bunny
14.Disco Inferno – 50 Cent
15.Taki Taki (Shelco Garcia & Teenwold Remix) – Dj Snake Ft Ozuna, Cardi B and Selena Gomez 16.Reggaeton (Da Phonk RMX) – J Balvin
17.La-Di-Da-Di (Transition Stinger) – Kidcutup
18.Smile Bitch (Living my Best Life)(Danny Diggz Hype Remix)- Lil Duval Ft Snoop Dogg
19.Dip – Tyga
20.There it Go (The Whistle Song) – Juelz Santana
21.Whistle – Jonn Hart
22.Blow the whistle – Too Short
23.Birthday Chick – Trap Beckham
24.Fuck it up – YG
25.Hit it the Hard Way (Deville 104-128 Transition) – Jantsen X Dirt Monkey X Deorro X Dirty Audio 26.One More Electricity(Djs from Mars x Rudeejay & DaBrozz Bootleg) – Silk City Ft Dua Lipa
Podcast: Play in new window | Download | Embed