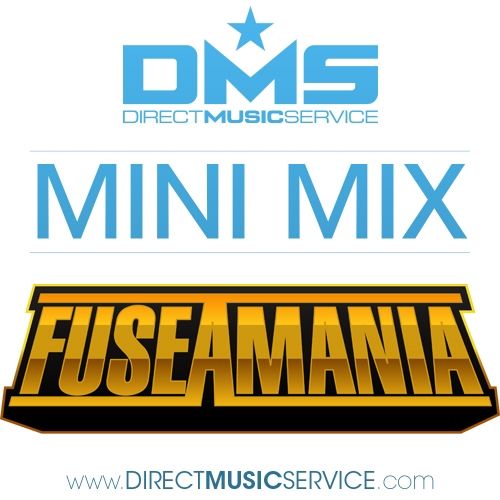 Mix #151 we have DMS Team Member FUSEAMANIA from Cincinnati, Ohio. Fuseamania (Fuse) is one of the most versatile and crowd pleasing DJs in the nation. Being seasoned with decades of music that matters; he rolls into the booth firmly committed to a "good time" and without thought to any possibility of having an "off night". His relationship with music of the moment and music of our time is well rounded enough to be at home at any party or promotion. With thousands of his own custom DJ edits (featured on DirectMusicService.com), and boasting a style of his own remixes and unique word play – he knows the music and it seems to know him. With a rap sheet of success to wave including Caesar's Entertainment, Cincinnati's CAC, Vitamin Water Uncapped Series, Saks Fifth Avenue, Cincinnati Fashion Week, as well as playing gigs all up & down the east Coast in D.C., State College, PA, Pittsburgh PA, & Morgantown, WV. He remains a favorite and the "go to" for bringing the music to the masses. Make sure to Download and Listen to this exclusive indie dance & house mix he made for us at DMS.
For more information about FUSEAMANIA click the links below:
Check out the tracklist after the jump with links to download all of the edit's he used in this mix. Be sure to check back every Monday for a brand new mix.
TRACKLISTING
1. How Will I Know – Sam Smith (Fuseamania RMX)
2. I Will Wait – Mumford & Sons (Sam Feldt & Bloombox RMX)
3. Somebody To Love – Jerfferson Airplane (Adaptiv RMX)(Short Edit)
4. The Way I Are – Timbaland (Chachi RMX)(Short Edit)
5. Take Me To Church – Hozier (Shelco Garcia RMX)(Short Edit)
6. Take You There – Jack U (Black Space RMX)(Short Edit)
7. All My Love – Major Lazer ft. Ariana Grande (Panic City RMX)(Short Edit)
8. Hideaway – Keiza (Discotech RMX)(Short Edit)
9. Wizzard – Martin Garrix & Jay Hardway (Tchami RMX)
10. Don't Wanna Love You – Freejax (Cutdown)
12. Too Close – Next (Nathon Scott & Gavin Bass RMX)
13. Hell Of A Night – Shoolboy Q (Vice RMX)(Short Edit)
Podcast: Play in new window | Download | Embed