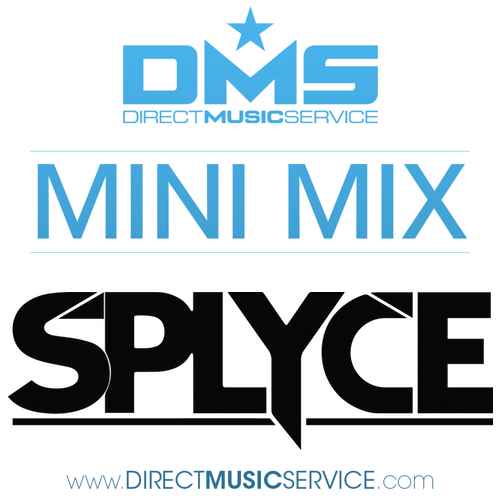 Mix #210 we have DJ SPLYCE from Los Angeles, California. With an explosive DJ career over the last decade, DJ Splyce has become widely celebrated as the ONLY DJ to appear as a guest on CNN's Larry King Live. The interview aired in over 200 countries and came just a few months before his performance at the Official GRAMMY Celebration, in which he shared the stage with globally respected artists such as Earth Wind & Fire, Wil.I.Am (of The Black Eyed Peas), Big and Rich, Kelly Rowland (of Destiny's Child) and more.
Hand picked as one of the entertainment industry's favorite DJ's, Splyce has performed at Janet Jackson's 40th birthday party, LMFAO's CD Release party, Lamar Odom and Khloe Kardashian's 1 Year Anniversary, Christian Bale and Lindsay Lohan's movie premieres among others, and has been televised in features or episodes on MTV, E!, VH1, CNN, FOX, KTLA, WETV and more! He's also appeared in US Weekly, Star Magazine, Variety Magazine, The Los Angeles Times, AND received the highly respected 'Best DJ in LA' award in Los Angeles Magazine's "Best Of LA" issue.
Well prepared and well focused, Splyce's abilities as a DJ go above and beyond playing great music. His experience plays a significant role in his specialty, which is to customize his sets to the exact audience he's playing for, adjusting accordingly when he see's fit. Pulling from his deep knowledge of music and multi-genre open format talents, audiences respond with an addiction to his performances. He feels the pulse of the crowd like so few DJ's can. Listen to this exclusive house, trap, & hip hop mix he made for us at DMS.
For more information about DJ SPLYCE click the links below:
Check out the tracklist after the jump with links to download all of the edit's he used in this mix. Be sure to check back every Monday for a brand new mix.
TRACKLIST
1. Nightcrawlers-Push The Feeling (Synth Edit)
2. TJR feat Savage-We Wanna Party
3. David Guetta feat Kid Cudi-Memories (Acapella)
4. Chuckie and Jetlag Live-Honk
5. Kygo feat Conrad-Firestone (Slice N Dice Remix)
6. Borgeous and Ryos-Machi
7. Fragma-Toca's Miracle (Acapella)
8. The Chainsmokers feat Daya-Don't Let Me Down
9. Yung Joc-It's Going Down (Kevin Scott Acapella Intro Edit)
10.Nintendo Zelda-Labryinth Theme
11.Yo Gotti-Down In The DM
12.Wes Walker feat Dyl-Jordan Belford
13.Future feat Drake-Where Ya At (Clayton William Remix)
14.Justin Bieber-Where Are U Now
15.Justin Bieber vs. Post Malone- White Iverson Flosstradamus Where Are U Now Bootleg
16.Desiigner-Panda
17.Drake and Future-Jumpman
18.Omarion feat Kid Ink and French Montana and Travis Porter-I'm Up (Spryte Faster Transition)
19.Mike Posner-I Took A Pill In Ibiza (SeeB Remix)
20.Ace Of Base-All That She Wants (Goldwave Tropical Remix)
21.Joel Fletcher and J-Trick feat Fatman Scoop and Lil Jon-Here We Go (Spryte Frankenstein Tool)
22.Splyce-ID Track (Unreleased)
23.Martin Garrix with Matisse and Sadko-Dragon (Synth Edit)
24.Martin Garrix with Matisse and Sadko-Dragon
25.Morten feat Frida Sundemo-Beautiful Heartbeat (Deorro Remix)
Podcast: Play in new window | Download | Embed