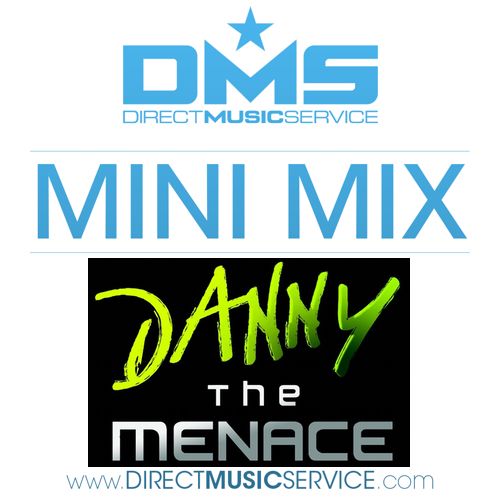 DMS MINI MIX WEEK #192 DANNY THE MENACE by Directmusicservice on Mixcloud
Mix #192 we have DANNY THE MENACE from Bucharest, Romania. He tarted to work as a professional DJ 15 years ago, DJ Danny The Menace grew up with the music in his soul. Devoted fan to Michael Jackson and the golden ages of 80's and 90's, Danny mixes today the old and the new in his personal way, being a true open format DJ. He can be found rocking the audience until morning each Friday and Saturday night in Nomad SkyBar – the coolest place to be in the Old Town of Bucharest (clubbing district). DJ Danny the Menace was a resident in some of the largest clubs in Bucharest (Fratelli, Tribute, Player Club) and invited occasionally in many others all over the country. Enjoy this mix made especially for DMS listeners, only a small part of his usual set, and get a taste of DJ Danny the Menace's style.
For more information about DANNY THE MENACE click the links below:
Check out the tracklist after the jump with links to download all of the edit's he used in this mix. Be sure to check back every Monday for a brand new mix.
1. Calvin Harris – How Deep Is Your Love
2. Tom Jones – Sex Bomb (Graff Hype Remix)(Jason Bee Re-Edit)
3. O.T. Genasis – Coco (clean)
4. Depeche Mode – Personal Jesus (Re-Drumsuper Short Edit)
5. Flo Rida Ft Sage The Gemini – Gdfr (Transition 130-73 / Dirty)
6. Beyonce Ft Jay'z – Drunk In Love (Scooter Remix-Clean)
7. Kiesza Ft. Djemba Djmemba – Give It To The Moment (Trap-Hook & Bridge Only-Short Edit)
8. Ellie Goulding – On My Mind
9. Eve Ft Gwen Stefani X Twrk – Let Me Blow Ya Mind (Diggz Living Room Re-Twerk Trans 70-95 Dirty)
10. Iggy Azalea Ft. Rita Ora – Black Widow
11. Major Lazer & Dj Snake Ft. Mo – Lean On (Discotech Remix)
12. Taco – Puttin On The Ritz
Podcast: Play in new window | Download | Embed