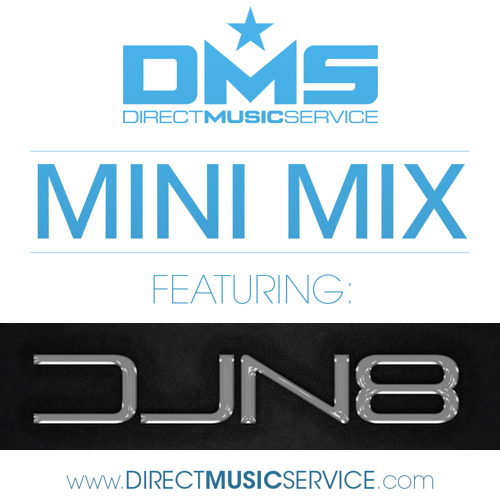 Mix #256 we bring you DJ NATE NELSON from Dallas, Texas.​ DJ Nate Nelson is a Professional DJ in Dallas Texas. Specializing in Weddings and Private events. Nate got his start in radio and clubs in a Oklahoma college town. He has been specializing in Weddings and Private events the past 7 years. Listen to his exclusive mix he made for us at DMS.
For more information about DJ NATE NELSON click the links below:
SNAPCHAT – djnatenelson
Check out the tracklist after the jump with links to download all of the edit's he used in this mix. Be sure to check back every Monday for a brand new mix.
1. Don't Let Me Down (ASIL Hype Twerk Remix) – The Chainsmokers ft Daya x Lil Jon
2. Don't Let Me Down (Donk Blend / Short Edit) – The Chainsmokers x Daya x Yung Joc
3. All That She Wants Is A Shape Of You (Scooter Blend / Cutdown) – Ed Sheeran vs Ace Of Base
4. Don't Wanna Know (DJ Scooter Wordplay Blend Intro / Short Edit) – Maroon 5 ft Kendrick Lamar x Mario Winans
5. Thats My Girl (Hollaback Hype Edit / Clean) – Fifth Harmony
6. Just A Lil Thick (Hype Intro / Clean) – Trinidad James ft Mystikal & Lil Dicky
7. Back That Ass Up (DJ Scooter Twerk Remix / Clean) – Juvenile x Mannie Fresh x Lil Wayne
8. Wanna Be a Baller (Danny Diggz Drop Swap Refix / Clean / Super Short Edit) – Lil' Troy x TWRK vs. TroyBoi
9. Stressed Out (Danny Diggz 'Good ol Days' Mix / RIP DJ AM!) – Twenty One Pilots x Lynyrd Skynyrd x DJ AM
10. Too Good (G-Squared Moombahton Remix / Clean) – Drake ft Rihanna
11. I Feel It Coming (Cosmic Dawn Remix) – The Weeknd ft Daft Punk
12. My Way (Short Edit) – Calvin Harris
13. Starboy (Clean-Kue RMX / Cutdown) – The Weekend ft Daft Punk
14. 24K Magic (All Gold Everything Hype Intro / Clean) – Bruno Mars x Trinidad James
15. 24K Episode (Djs From Mars Trap Bootleg / Transition 130-104-130 / Dirty) – Bruno Mars vs Dr Dre ft Snoop Dogg
16. Whoomp! (There it is) (TRP RMX / Short Edit) – Tag Team
17. Danza Kuduro into Bailar (Segue / Super Short Edit) – Don Omar / Deorro ft. Elvis Crespo
18. Bad and Boujee Anthem (Scooter Blend / Clean / Short Edit) – Migos ft Lil Uzi Vert vs Pitbull
19. Intoxicated Booty Bounce is What You Came For (Djs From Mars Bootleg / Short Edit) – Calvin Harris & Rihanna vs. Martin Solveig & GTA x Tujamo
20. Big Rings Talk Sh*t (Kerry Glass Trap Bootleg / Clean / Short Edit) – Drake vs Clips x Ahoy
Podcast: Play in new window | Download | Embed