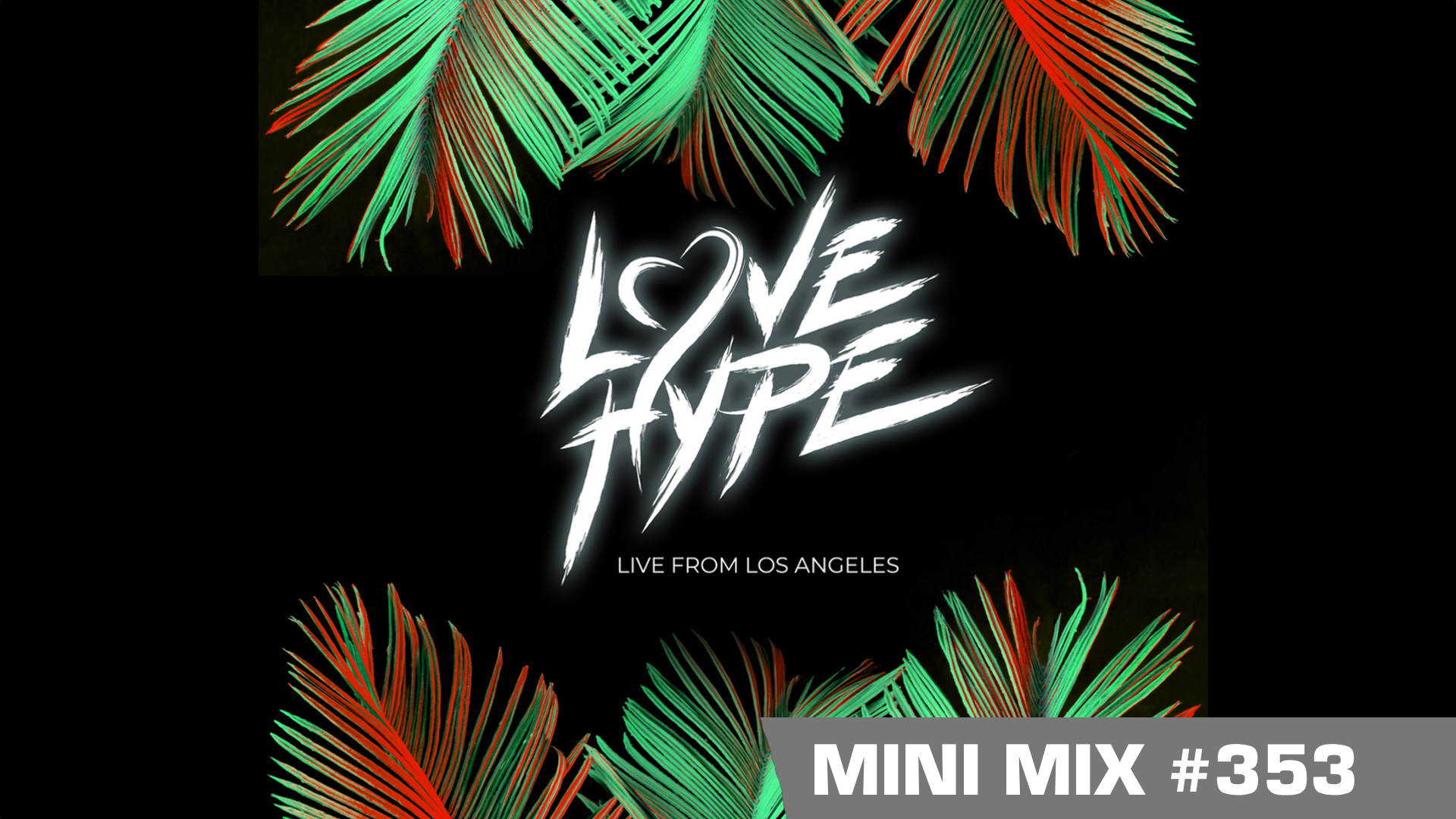 Mix #353 we have LOVE HYPE. Known for his signature house sound that crosses multiple musical genres, Love Hype always keeps the party funky! This Chicago native producer/DJ prides himself on his unique DJ sets and special ability to fuse all types of music into a single seamless experience. You can find him playing around the globe from Miami to Madrid. Listen to the exclusive mix he made for us on DMS.
For more information about LOVE HYPE click the links below:
Check out the tracklist after the jump with links to download all of the edit's he used in this mix. Be sure to check back every Monday for a brand new mix.
1. Move (Joe Stone Remix) – Young Romantic
2. Zion – PBH & Jack Shizzle
3. Feel Free – Stino
4. On My Mind – Max Styler
5. Le Freak (Oliver Heldens Remix) – CHIC
6. Space – Mike Mago
7. Another Chance (Keanu Silva Remix) – Big Pineapple
8. Electricity (eSQUIRE Remix) – Silk City & Dua Lipa
9. Happier (Breathe Carolina Remix) – Marshmello & Bastille
10. Blue – Disco Fries & MIMO ft. Jena Rose
11. Axel F (Evokings Remix) – Harold Faltermeyer
12. Infinity 2018 – Sean Finn & Guru Josh
13. Let You Love Me (James Hype Remix) – Rita Ora
14. Body Rock – Bingo Players & Bali Bandits
15. Give It All Up (Dave Winnel Remix) – Angger Dimas & NERVO
16. Move Along (Corrupt Remix) – The All American Rejects
17. Give Me Your Love – Mike Mago
18. Survive (VIP Mix) – Don Diablo ft. Emeli Sands & Gucci Mane
19. The Longest Road (Steff Da Campo 2018 Remix) – Morgan Page feat. Lissie
20. Elephunk – twoloud & Stupid Goldfish
21. Breakin Down – Giorgio Prezioso
22. Your Name – Dallerium & SK!N
23. SLOW DANGING IN THE DARK (Loud Luxury Remix) – Joji
24. In Arms (A-Trak Remix) – Ferreck Dawn & Robosonic
25. Shades – Tchami feat. Donnie Sloan & Ricky Ducati
26. Emoji – Galantis
27. Slow Down – Normani, Calvin Harris
28. Don't Leave Me Alone (EDX's Indian Summer Remix) – David Guetta feat. Anne Marie
29. Whenever (Joe Stone Remix) – Kris Kross Amsterdam & The Boy Next Door feat. Conor Maynard
30. Feels (Jolyon Petch Remix) – Calvin Harris ft Pharrell Williams, Katy Perry & Big Sean
31. Wanderlust – Throttle
32. Move All Night – SNBRN ft Kole
33. Ain't Too Proud To Beg – Jolyon Petch & Komes
34. Light Me Up – Max Styler & The Griswolds
Podcast: Play in new window | Download | Embed