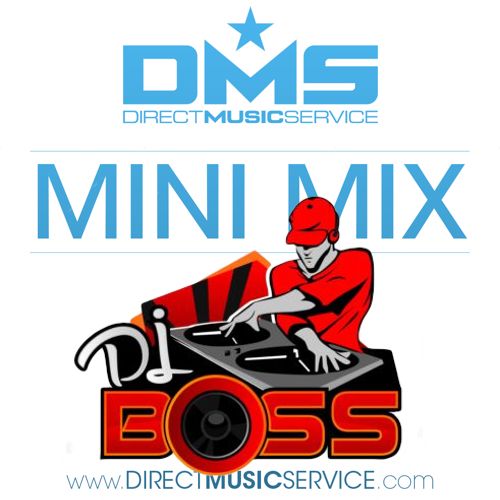 Mix #174 we bring you DJ BOSS a.k.a Mike C. from Chicago, Illinois. Originally starting off as a hobby, Mike would make mixtapes and pass them out to people on the streets and to the kids in his high school. Before he knew it, his DJ career was starting to gain traction. It wasn't until the late 90's that DJ BOSS would burst onto the scene and would start making a real name for himself by playing at house parties and festivals. Fast forward to the early millennium and you would find DJ BOSS at the clubs and after hour parties spinning that underground house sound that would make the crowd gravitate to the dance floor.
In the beginning, DJ BOSS would carry crates of records to his parties but over time the industry would evolve and the laptop era would be born. With the help of software like Traktor Scratch Pro, DJ BOSS was able to cross over to the digital world seamlessly. Websites like DMS helped ease in the transition to digital music, by making all genres readily accessible. Though House music is his genre of choice, DJ BOSS has spent many years perfecting the skills required to transition from one genre to another without skipping a beat (pun intended).
These days, DJ BOSS can be found on Friday and Saturday nights playing at the Clubs, Concert Halls or Private Events in and around Chicago and the surrounding suburbs. His crowd reading ability, smooth transitions, eccentric music selection, and 20+ years of experience are what separate him from other local talent. With the help of Social media platforms like Facebook, MixCloud and DMS, DJ BOSS has been able to reach the masses and share his passion for music with people all across the globe. Be sure to Listen, Download and Share this Mix made exclusively for Directmusicservice.com
For more information about DJ BOSS click the links below:
Check out the tracklist after the jump with links to download all of the edit's he used in this mix. Be sure to check back every Monday for a brand new mix.
1. Marco Molina & Marco Vistosi – F*ck the Disco (Bedtime Edit)
2. Midnight Dubbers – The Moocher (Bedtime Short Edit)
3. Rihanna – Bitch Better Have My Money ( Ah-Yeah Rmx Dirty)
4. Major Lazer Ft. Ariana Grande – All my Love (Panic City Rmx Short)
5. Fetty Wap – Trap Queen (Phlipz Bootleg Rmx Dirty)
6. Phunk Investigation – Oh yeah (Spryte Cutdown)
7. Lionel Ritchie – All Night Long (DJ Greg J Re-edit)
8. Hall & Oates – I can't Go For That (DJ M.O.S Disco Rmx)
9. Technotronic – Pump up the Jam (Risk One Big Room Edit)
10. Nadastrom – Save Us (Short Edit)
11. Kastra – Jiggle It (Bedtime Short)
12. Chuckie Vs. House of Pain – Who is Ready to Jump (Drew Pierce Edit)
13. Steve Aoki, Chris Lake, Tajamo – Boneless (Frankenstein Edit)
14. Vance Joy Vs. Bob Sinclar – Riptide (DJ Hitman Bootleg Rmx)
15. Pitbull Ft. Chris Brown – Fun (Transition 128-114 Clean)
Podcast: Play in new window | Download | Embed