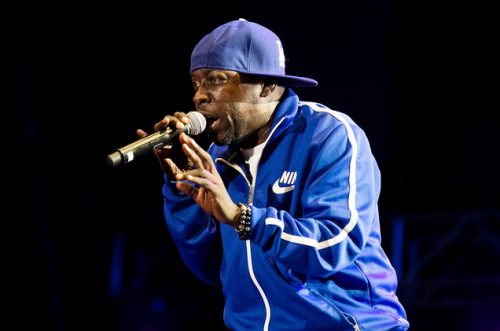 Six months after the death of A Tribe Called Quest's Phife Dawg at age 45, the Five Foot Assassin's borough is ready for a permanent tribute to the pioneering MC. On Wednesday, New York Mayor Bill DeBlasio signed a bill that will rename a portion of Linden Blvd. at 192nd St. in St. Albans, Queens, "Malik 'Phife Dawg' Taylor Way," according to the rapper's manager, Dion Liverpool.
"It's right where the cleaners in the 'Check the Rhyme' video was shot and where there's a Tribe Called Quest mural now," Liverpool told Billboard. "Someone reached out to us around the time of Phife's passing and the person who spearheaded the petition, Leroy McCarthy [who has also launched similar efforts in honor of Big Pun, Wu-Tang Clan and Notorious B.I.G.] originally wanted it to be called 'A Tribe Called Quest Way.'"
"Malik Taylor and the members of A Tribe Called Quest helped to bring hip-hop into the mainstream and used their talent to reach heights they themselves never thought possible. But in this time, they never forgot where they came from, inspiring others from Southeast Queens," Councilman I. Daneek Miller told the New York Daily News. "His passing is a loss for all of us but his impact on our community and popular culture will be remembered for generations to come."
Liverpool said DeBlasio's office, in conjunction with Phife's wife, Deisha Head-Taylor, decided to stick with naming it after her late husband. Now that he bill is signed, the new plaque will go up soon and stay covered up until Phife's family decide on a date for the public unveiling. "We're working on that now, but it's at Deisha and his mom's discretion," Liverpool said.
DOWNLOAD ON DMS