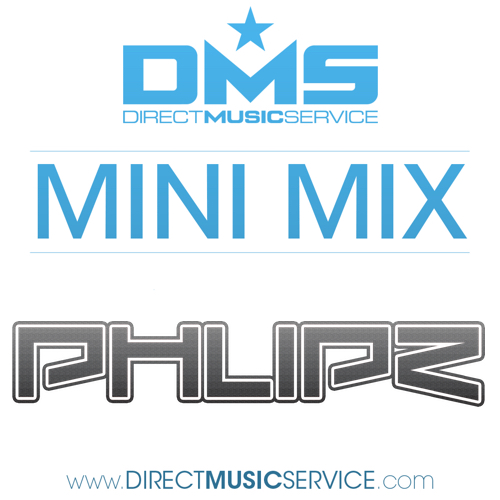 Mix #221 we bring you DJ PHLIPZ from Washington DC. His style and unforgettable turntable flair, his domination of the sound system will have you off your seat and on the floor all night long. This Northern VA native has help put DC's DJ scene on the map by providing a wide range of specialties towards his craft, whether it is mixing the hottest tracks out, making his own remixes and edits, or providing the visuals for a unique music video set. Music by everyone and for everyone, no genre is safe from DJ Phlipz's inspiration and no one will be able to resist shaking what God gave them when he takes over the DJ booth and fills the club with his distinct beats. He is able play to a wide range of audiences, whether it is the Top 40 radio crowd, the international EDM crowd, or the always fickle DC hip-hop crowd, and he has shown time and time again that he can provide a diverse look into the world of club music.
With his hard work, he has been able to secure gigs and DJ with numerous artists over the years, including The Black Eyed Peas, LMFAO, Robin Thicke, Fatman Scoop, Dev, Far East Movement, and Hypercrush. His remixes, edits, and videos can be heard all over the world in the biggest clubs to the smallest lounges. Make sure to listen his exclusive mix that he made for us at DMS.
For more information about DJ PHLIPZ click the links below:
Check out the tracklist after the jump with links to download all of the edit's he used in this mix. Be sure to check back every Monday for a brand new mix.
TRACKLIST
1. I'm a Tremor Boss Transition (DJ Phlipz Bootleg Transition)
2. Panda (Electric Bodega Remix – Phlipz Hype Edit)
3. Bad Bae (Phlipz ONLY TRAP EDIT)
4. GDFR (Phlipz Hype Intro Edit)
5. Febreze (Phlipz Birthday Edit)
6. Jumpman (BB x Phlipz Edit)
7. Dont Let Me Down (Goodfellas Edit)
8. Scrubs x Bye Bye Bye (Phlipz + Scooter N'Sync Edit)
9. One Dance (Audio 1 Frankenstein Edit)
10. In My Room (Phlipz Blend)
11. Work (Delirious + Alex K Edit x Phlipz Hype Edit)
12. Trumpets (Phlipz Hype Edit)
13. Tempted To Touch (Phlipz Moombah Edit)
14. Turn Me On (Phlipz Moombah Edit)
15. Cant Stop The Feeling (Phlipz Chant Intro + ReDrum Upbeat Edit)
Podcast: Play in new window | Download | Embed