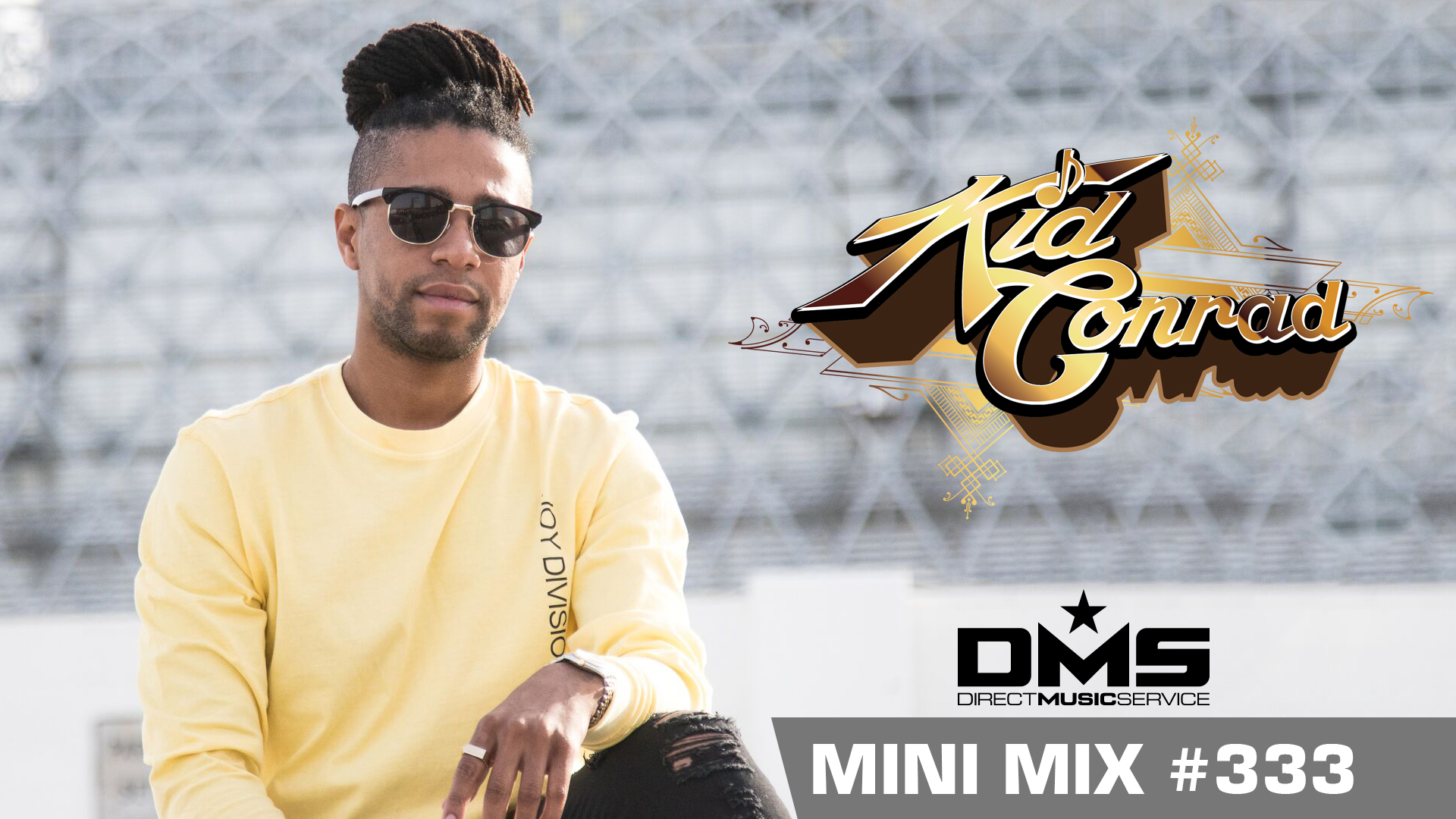 Mix #333 we have KID CONRAD. One of the most sought after open format DJ's In Las Vegas. Conrad has proven himself time and time again that he can handle any party thrown his way. The young club veteran can be found in his home of Las Vegas but also traveling all over the country as his name continues to build. With a packed arsenal of dance floor heaters including originals and remixes, His energy,style and presence is something that can be felt the moment he hits the decks. Listen to the exclusive mix he made for us on DMS.
For more information about KID CONRAD click the links below:
Check out the tracklist after the jump with links to download all of the edit's he used in this mix. Be sure to check back every Monday for a brand new mix.
1. Beatking x Kid Conrad – Dash Da Rari
2. Nav Feat Travis Scott – Champion
3. G-Easy ft Yo Gotti & YBN Nahmir – 1942
4. Post Malone x Louis – MONEY MADE IT STRANGE (FCZ EDIT)
5. DJ NiQ ft Yayvo – Snakes
6. Dewian Gross x Fabolous – Can't deny Colors (Kid Conrad Edit)
7. Kanye West ft T-Pain – Good Life (Dirty / Dstar & Rick Wonder RMX)
8. 6ix9ine feat. Tory Lanez & Young Thug – RONDO
9. Casanova ft. G-Eazy & Rich The Kid – Go Bestfriend 2.0
10. Yo Gotti ft French Montana – Oh Yeah
11. Rae Sremmurd ft Lil Jon vs Lil Troy – Set The Roof (Jump Off Edit)
12. GTA – Contract (NXSTY VIP) Kid Conrad Club Edit)
13. Tyga Feat Offset – Taste
14. David Guetta & Sia – Flames(Two Can remix)
15. Kid Conrad Feat Dozay – Birthday Drop
16. Tap Out – Jay Rock ft Jeremih
17. Meek Mill – 1am
18. Riff Raff, Slim Jimmy, & DJ Afterthought – Tip Toe 2
19. Crooklyn Clan x Gladiator – Be Faithful (Benzi NU Short Bootleg)
20. Tyga – Swish
Podcast: Play in new window | Download | Embed