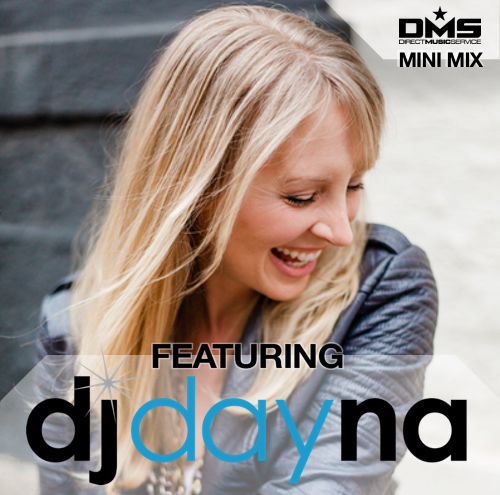 Mix #322 we bring you DJ DAYNA. DJ Dayna is based in Columbus, Ohio where she performs in the private event and nightlife scene, and travels out at sea on cruise ships as a Guest DJ Entertainer. Her innovative music mixology fused with her magnetic personality pumping the energy in the room has entitled Dayna to work at high-profile venues and with incredible companies and organizations across the US for over 15 years. Dayna is also a contributing writer for Mobile Beat Magazine, a trade magazine, as well as, a DJ for FitRadio (No. 1 rated workout music app). Dayna has been featured in both, DJ Times magazine and ADJ News Wave Profile. Some of her recent career highlights include, endorsements by Electro Voice (Global Speaker Brand) and Floyd Rose Audio, and was selected as first female to MC The Las Vegas DJ Show in 2015. Without a doubt, DJ Dayna aka "Ms Sunshine" is making an imprint in the industry and is becoming a nationally recognized DJ/Event Host/Entertainer.
For more information about DJ DAYNA click the links below:
Check out the tracklist after the jump with links to download all of the edit's he used in this mix. Be sure to check back every Monday for a brand new mix.
1. Murder She Wrote (Super Short Edit) – Chaka Demus & Pliers
2. Shy Guy (Super Short Edit) – Diana King
3. Luv Me, Luv Me (Short Edit) – Shaggy ft Janet Jackson
4. No Letting Go (Scooter OG Remix) – Wayne Wonder
5. Gyal You A Party Animal (Diggz 2017 Short Edit) – Charly Black
6. Mad Love (Moombahton / Clean / Short Edit) – Sean Paul & David Guetta ft Becky G
7. Move To Miami (PeteDown Moombahton Remix / Clean) – Enrique Iglesias ft Pitbull
8. Pray For Me (dEVOLVE Moombahton RMX / Clean / Super Short Edit) – The Weeknd ft Craigy T
9. Havana x Wait x Lean On (Jason Jani Blend) – Camila Cabello ft Young Thug vs Ying Yang Twins x Major Lazer & DJ Snake
10.Feels x Could You Be Loved (Scooter Blend / Clean / Short Edit) – Calvin Harris ft Pharrell Williams, Katy Perry & Big Sean vs Bob Marley
11.Don't Worry Be Happy (Father Funk RMX / Short Edit) – Bobby McFerrin
12.Oh Nah Nah (Clean / Intro) – Elephant Man
13.Run Up (Remix / Clean / Intro) – Major Lazer ft Vybz Kartel & PartyNextDoor
14.The Middle (Jason Jani Moombahton Remix) – Zedd x Maren Morris x Grey
15.Friends Down Low (Danny Diggz vs. DJ Puffy Wine Moombahton Blend / Clean) – Marshmello & Anne-Marie vs. Yannick Hooper
16.New Rules Vs Light It Up Vs Joe Maz – Jason Jani
17.Get Busy x You Already Know (DJScarlett88 Blend / Clean) – Sean Paul vs Fergie
Podcast: Play in new window | Download | Embed