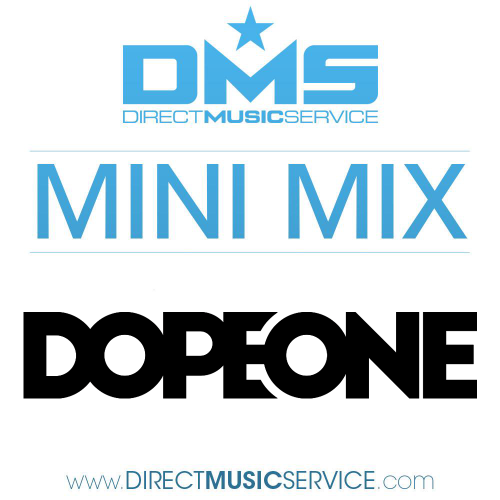 Mix #217 we bring you DJ DOPEONE from New York. With his unique style of blending today's chart-topping hits with the throwbacks of yesterday, DJ DopeOne is able to bring high energy levels and his amazing skills to any club or party, which is quite a contrast from the shy kid he was growing up in Western New York.
He may have been a bit of a loner in high school, but DopeOne always loved music, and felt that it could be his key to becoming more open and sociable. This figured in to his decision to become a professional DJ as much as his desire to share his love of music and mixing skills with the crowds in bars and clubs. At 18, he got his first gig as a DJ, but aside from being his first foray into the world of professional DJing.
A truly versatile DJ, DopeOne does not pigeonhole himself in one or two genres, instead creating an "evolved fusion" of Top-40, Hip-Hop, EDM, Throwbacks, Remixes & Mashups, giving the crowd whatever it wants. This adaptability has made him one of the most sought- after open-format club DJs in the Twin Tiers area, so it's no coincidence clubs and bars just happen to be his favorite types of events to work. "I love the bars and clubs, mostly because of the energy that comes along with it," DopeOne says. "There's a rush you get when you see a packed dance floor and knowing in your mind that you're the cause of that."
A fixture for over a decade at Western New York events, bars, nightclubs and parties, DJ DopeOne is looking to expand beyond his area in the not too distant future. "I would love to become more recognized in the industry and start DJing some of the bigger venues across the United States," he says. Make sure to listen and download his exclusive mix that he made for us at DMS.
For more information about DJ DOPEONE click the links below:
Check out the tracklist after the jump with links to download all of the edit's he used in this mix. Be sure to check back every Monday for a brand new mix.
TRACKLIST
1. Tujamo – Drop That Low (When I Dip) (Original Mix)
2. TJR ft. Savage .VS.Abel Ramos & Albert Neve – We Wanna Party Louder (Spryte Bootleg)
3. DJ Felli Fel ft. Lil' Jon, Juicy J & Tyga – Black Out
4. Hardwell .VS. 3LAU & Nom De Strip – Sally (Diggz Bootleg)
5. Corona – Rhythm Of The Night (Blonde Remix)
6. Major Lazer & MOTI ft. Ty Dolla$ign, Wizkid & Kranium – Boom (Transition 128-100)
7. Mike Posner .VS. Major Lazer & MOTI ft. Jay-Z – Boom In Ibiza (Diggz Bootleg Blend)
8. Major Lazer & MOTI ft. Ty Dolla$ign & Kranium – Boom (Kaos Twerk Bootleg)
9. Mohombi – Bumpy Ride
10.Fifth Harmony ft. Ty Dolla$ign – Work From Home (Scooter Remix/Redrum)
11.Hailee Steinfeld ft. DNCE – Rock Bottom (Jump Smokers Remix)
12.Justin Bieber – Sorry (Mr. Collipark Remix)
13.Ty Dolla$ign ft. E-40 – Saved
14.Jason Derulo ft. Jennifer Lopez & Matoma – Try Me
15.Bill Withers .VS. Major Lazer & DJ Snake ft. MO – Lean On Me Into Lean On (Scooter Seque)
Podcast: Play in new window | Download | Embed