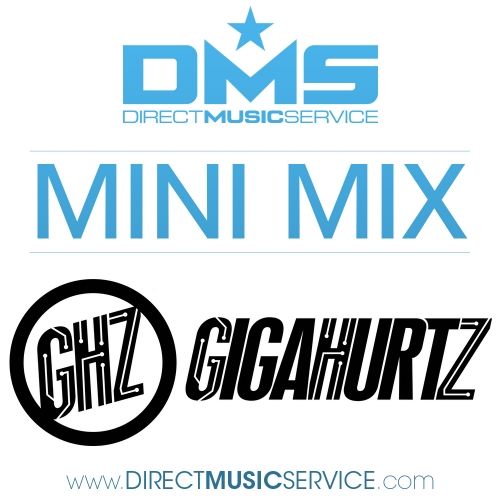 Mix #130 we bring you DJ GIGAHURTZ from Portland, Oregon. Continent to Continent from Mega Clubs to Maga Festivals over Digital Waves and Airwaves this is the playground of DJ Gigahurtz. Providing audible pleasures for jet setting emotion connoisseurs. Los Angeles, New York, Miami, Las Vegas, Monaco and Seoul are just a few of the trend setting cities that he has served up his audible elixirs. He is highly sought by Celebrities, Luxury Brands and Global Tycoons alike, to engulf their favored guest within a memorable audible tête-à-tête, between Soul and Sound. If you have experienced DJ Gigahurtz you have experienced a pleasurable sensory overload. For those of you, yet to partake of this delicacy, prepare yourself. Prepare your mind, body and soul for this euphoric encounter.
He recently inked recording deal with superstar DJ Chuckie's influential Dirty Dutch Records as a headlining EDM act is just the beginning. Also on deck is GIGAHURTZ RADIO, an hour long music & lifestyle concept show to be aired bi-weekly exclusively on the much-heralded SKEE 24/7 mobile application. Additionally, several major remixes and bootlegs are on deck as Gigahurtz further introduces crowds to his critically- acclaimed electronic sound prior to his forthcoming commercial releases. Make sure to download and listen to his mix he made exclusively for DMS.
For more information about DJ GIGAHURTZ click the links below:
Check out the Tracklist after the jump with links to download all of the songs he sed in this mix. Be sure to check back every Monday for a brand new mix.
Tracklist
1. DJ Sub Zero – Stickem (Original)
2. E-40 ft T-Pain – Red Cup (Mastamonk & Gigahurtz Remix)
3. Chuckie – B#tches Be Like (Mastamonk & Gigahurtz Remix)
4. TJR ft Dirty Nasty – Polluted (Taito Remix)
5. Calvin Harris vs Annger Dimas- Summer vs Jump Floor (Gigahurtz Edit)
6. Deorro – Perdoname (Original)
7. Borgeous – Invincible (Gigahurtz Remix)
8. Uberjack'd, Chardy, & Kronic – Turn Up the Club (Original)
9. Will Sparks – This is What the Bounce is (Original)
10. Steve Aoki ft Waka Flocka – Rage the Night Away vs Rocket (Gigahurtz Edit)
11. Hardwell vs 3Lau vs Tiesto – Spaceman vs Bang (Gigahurtz Edit)
12. JayCeeOh, Ruen, Mister Grey – Scream (Original)
13. Calvin Harris – C.U.B.A. (Original)
14. Dada Life vs Steve Aoki – Born to Rage vs Feedback (Gigahurtz Edit)
15. Fatboy Slim & Riva Starr – Eat, Sleep, Rave, Repeat (Gigahurtz Edit)
16. TJR vs Borgeous – Bounce Generation vs Celebration (Gigahurtz Edit)
17. Deorro & Dirty Audio – Hit It (Original)
18. Duke Dumont – Won't Look Back (Original)
19. Gigahurtz, Chad Dexter ft Bobby DeBarge – Pretty Like My Piano (Original)