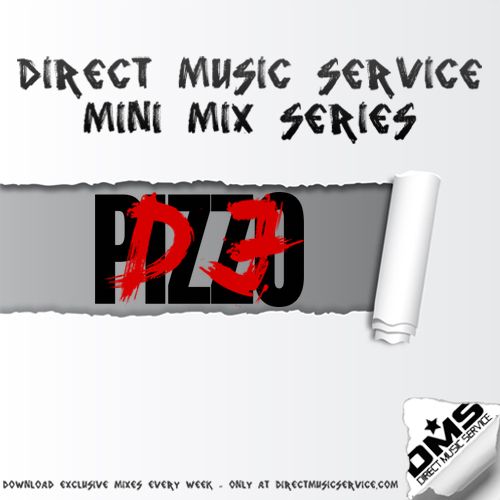 Mix #87 we have DJ PIZZO from Las Vegas, Nevada. Pizzo started in the 90's as co-host of the KUNV Word Up Show with Warren Peace. The two went on to create HipHopSite.Com together, servicing DJ's all over the world with it's mail order record service. After vinyl died out and the shop closed, Pizzo relaunched HipHopSite.Com as a new music blog, along with a sister site for house music, WeAllHitPlay.Com.
Pizzo has held residencies in Las Vegas at Tryst, XS, Gallery, Surrender, Encore Beach Club, and plays regularly at Supperclub in Los Angeles. His DJ career has led to three Asia tours and the creation of his own record label, Hellafine Records. Listen & Download this exclusive Hip Hop & Twerk mix he made for us at DMS.
For more information about DJ PIZZO check out the links below:
Check out the tracklist after the jump with links to download all of the edit's he used in this mix. Be sure to check back every Monday for a brand new mix.
Tracklist:
1. Diplo – "Biggie Bounce" (feat. Angger Dimas + Travis Porter)
2. Dorrough Music – "After Party (Remix)" (feat. Tyga + Problem)
3. Tyga – "Hijack" (feat. 2 Chainz)
4. Huey – "Pop Lock & Drop It (Knocksquared 2013 Twerk Remix)"
5. DJ Snake + Lil Jon – "Turn Down For What"
6. Ludacris – "Move Bitch (Styles & Complete Remix)"
8. Smookie Illson – "Club 187"
9. Jay-Z – "Somewhere In America (Grand Theft + Skratch Bastid Twerk Remix)"
10. Kavinsky – "Odd Look (A-Trak Remix)"
11. Yellow Claw + Tropkillaz – "Assets" (feat. The Kemist)
12. Angger Dimas + Vandalism – "Good Stuff"
13. Major Lazer + Bro Safari + ETC!ETC! – "El Metal" (feat. Kafu Banton)
14. Chuckie + MRK1 + Doctor – "Mek Money"
15. GTA – "Yolohton"