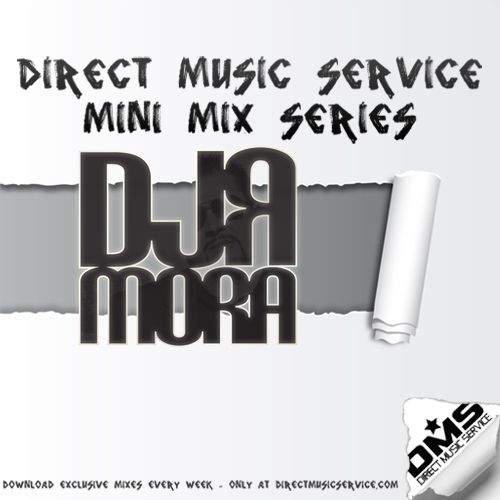 Mini Mix #84 we bring you an exclusive mix by DJ R MORA from Los Angeles, California. DJ R Mora has been spinning since 1992. He has held residences at popular Southern California night clubs from San Diego to LA from the mid to late 90's. He currently owns a successful, well respected Mobile Entertainment Company, R&R Entertainment as well as continuing to DJ at big name venues such as the Conga Room at LA Live. Although mixing House Music was his primary passion, he has branched out to other genres of music, and this mix is a testament of how DMS DJ Edits can improve the performance of any DJ. He has stepped out of his comfort zone to bring you this 90's Hip Hop set, alternating from West to East Coast artist in every mix. Listen and download his exclusive 90's Hip Hop DMS mini mix.
For more information about DJ R MORA click the links below:
Check out the tracklist after the jump with links to download all of the edit's he used in this mix. Be sure to check back every Monday for a brand new mix.
Tracklist:
1. N2Deep – Back To The Hotel (Dirty _ Short Edit)
3. Deliquent Habits – Tres Deliquentes (Clean)
4. A Tribe Called Quest – Scenario
5. Cypress Hill – How I Could Just Kill A Man (Clean)
6. Frankie Cutlass – Puerto Rico
7. Lighter Shade Of Brown – Hey DJ
10.Mary J Blige ft. Notorious BIG – Real Love (RMX)
11.Digital Underground – Same Song (2PAC Only _ Short Edit)
12.Lords Of The Underground – Chief Rocka
13.Dru Down – Pimp Of The Year (Dirty _ Short Edit)
14.Blacksheep – The Choice Is Yours
15.Cypress Hill – Insane In The Brain
17.Ice Cube – Check Yo Self (Short Edit)
18.X Clan – Heed The Word Of The Brother
19.Ice Cube ft George Clinton – Bop Gun (Dirty)
20.Pete Rock & CL Smooth – They Reminisce Over You (T.R.O.Y)
21.Snoop Dogg – Aint No Fun (Dirty)
22.Young Black Teenagers – Tap The Bottle
23.Ice Cube – My Summer Vacation (Dirty _ Short Edit)
24.MC Breed – Ain't No Future In Yo Frontin (Clean)