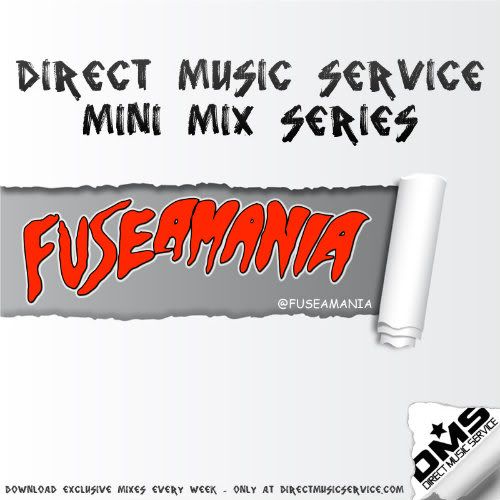 Every Monday we will be bringing you a new mini mix to highlight different genre's, artists, festivals, & more. All of these mixes will be made from exclusive edits that you can download here on DMS. For our twelfth mix comes from FUSEAMANIA put together an Alternative, Rock, & Pop mix.
For more information about FUSEAMANIA click the links below:
Check out the tracklist after the jump with links to download all of the edit's he used in this mix. Be sure to check back every Monday for a brand new mix.
Track List:
1. Thank You – Dido (Drew Pierce Short Edit)
2. Stan – Eminem (Menegaux Short Edit)
3. Lullaby – Shawn Mullins (Victor Menegaux Edit)
4. Champagne Supernova – Oasis (VM Edit)
5. In The Meantime – Spacehog (Rowshay Short Edit)
6. Epic Sawyer – Faith No More Vs. Rush (VM Mash Up)
7. No Woman No Cry – The Fugees (Drew Pierce Edit)
8. Standing Outside A Broken Telephone Booth With No Money In My Hand – Primitive Radio Gods (VM Edit)
9. So Rich So Pretty – Mickey Avalon
10. Shadow Dancing – Andy Gibb (19Sixty Quick Edit)
11. Creep – Radiohead (FUNKEdit)
12. Love After War – Robin Thicke
13. The Adventures Of Rain Dance Maggie – Red Hot Chili Peppers (Drew Pierce Edit)
14. I Want You – Savage Garden (Menegaux Short Edit)
15. Hold Me Now – Thompson Twins (19sixty Edit)
16. Rich Girls – The Virgins (Goldfingers Intro)
17. Lady Madonna – The Beatles (Menegaux Short ReDrum)