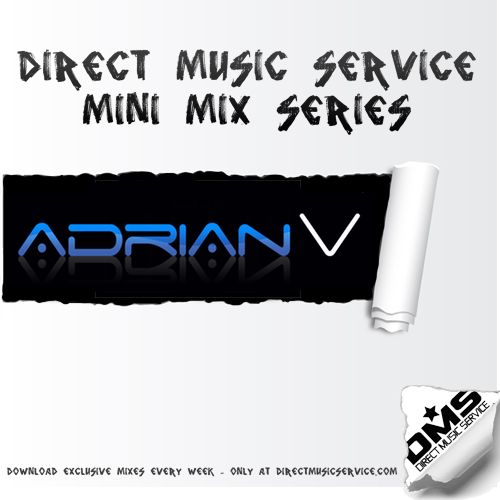 Mix #51 is brought to you by DJ ADRIAN V Born and raised in the City of Angels. He has been rocking crowds for over 20 years strong. His passion and creative energy can be heard in his mixing skills, remixes and mash-ups throughout several clubs in L.A. and Orange County. His tunes are sure to get the party started. Make sure to listen and download this trap mix that he made for us at DMS.
For more information about DJ ADRIAN V click the links below:
Check out the tracklist after the jump with links to download all of the edit's he used in this mix. Be sure to check back every Monday for a brand new mix.
Track List
1. Sandro Silva & Quintino – Epic (Luminox Trap RMX) (Diggz Short Refix)
2. Dj Chuckie – Moombah (Afrojack Remix) (Munchie's Trap Remix) (Diggz Short Refix)
3. Dj Fresh Direct – Mary-Kate and Ashley (trap) (Diggz Short Edit)
4. King Amir – Samir's Theme (Oh Snap!! Trap RMX) (Diggz Short Edit)
5. Benny Benassi – Satisfaction (RL Grime Trap RMX) (Diggz Short Edit)
6. Darude – Trapstorm (Oh Snap! Trap Remix) (Short Edit)
7. Showtek & Justin Prime – Cannonball (DVCN Trap Remix)
8. Alvaro – Make The Crowd Go (Corporate Slackers Trap RMX) (Donk Short Edit)
9. Kid Kamillion/ Dirk Diamonds / Money P – Blood Rave (Trap) (Deville Edit)
10. Laidback Luke – Bangduck (CRNKN Trap Remix) (Diggz Short Refix)
11. Elements – Bullshittin' (Chris Tucker Trap RMX) (Diggz Short Edit) (DIRTY)
12. Wiz Khalifa – Work Hard Play Hard (Valentino Khan & ETC!ETC! Trap RMX) (Deville Edit)
13. Styles & Complete – BLAOW! (Trap) (Deville Edit)
14. Stereothieves ft Dev – Ass Down Low (Scene "Acapella Out" Trap Edit)
15. Firebeatz – Dear New York (Robbie Spags Trap RMX) (Diggz Short Edit)
16. Wynter Gordon – Dirty Talk (Steve1der Trap RMX) (Diggz "VIP No Laugh Short Edit)