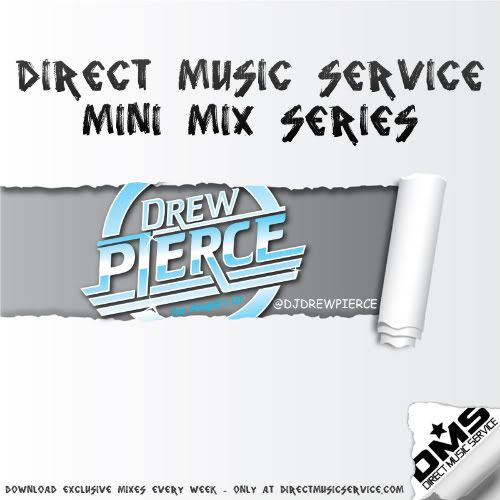 Mix #86 we have DJ DREW PIERCE from Long Beach, California. He is one of the editors for Direct Music Service and you can find all of his edit's exclusively on this site. He has put together for us a indie dance & nu disco showcasing some of the edits that he uses at some of his gigs.
For more information about DJ DREW PIERCE click the links below:
Check out the tracklist after the jump with links to download all of the edit's he used in this mix. Be sure to check back every Monday for a brand new mix.
Tracklist:
2. Drake ft. Majid Jordan – Hold On We're Coming Home (Panic City RMX)
3. Two Door Cinema Club – Sun (Viceroy RMX)
4. Passion Pit – Carried Away (Viceroy RMX / Short Edit)
6. Bear Mountain – Faded (Natural Animal RMX / Short Edit)
7. Kaskade – Atmosphere (Shoe Scene Symphony RMX / Short Edit)
8. Jump Jump Dance Dance – Modern Eyes (Bit Funk RMX)
9. Penguin Prison – Worse It Gets (RAC RMX)
10.Group Love – Tongue Tied (Gigamesh RMX)
11.St. Lucia – Closer Than This (Viceroy RMX / Short Edit)
12.Breakbot ft. Ruckazoid – You Should Know
13.Phoenix – Trying To Be Cool (Breakbot RMX / Short Edit)
14.Chromeo – Over Your Shoulder (Short Edit)
15.Viceroy & French Horn Rebellion – Friday Nights (Short Edit)