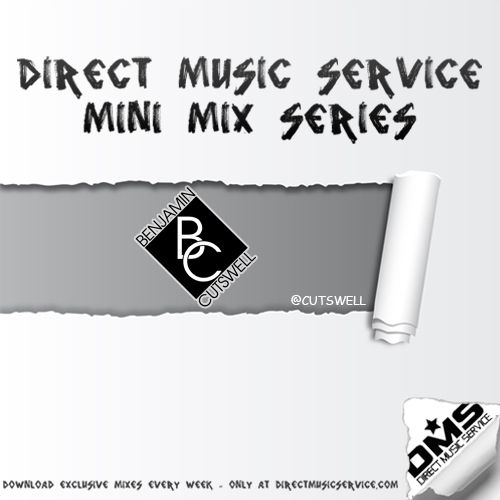 Mix #25 we have DJ Benjamin Cutswell from Scottsdale Arizona. He has been working for over a decade as an innovator in the art of DJing. Growing up with a true passion for music, Cutswell's diverse repertoire has always been on the forefront of trending music and styles. With a diverse and unique skill set, Benjamin Cutswell's DJ talents have allowed him to excel in every environment from concerts and nightlife to corporate events.
For more information about DJ Benjamin Cutswell click the links below:
Check out the tracklisting after the jump with links to download all of the edit's he used in this mix. Be sure to check back every Monday for a brand new mix.
Track List:
1. Take Over Control (Prestige Synth Edit) Vs. Get Up Get Down (Jason
Bee Acapella Loop)
2. Stars Come Out – Lazy Rich Rmx – (Spryte Cutdown)
3. Let the Bass Kick – Brown Sugar (Spryte Cutdown) Vs. Bounce –
Calvin Harris Ft. Kelis (Victor Menagaux Loop Intro)
4. Metropolis – David Guetta & Nicky Romero Vs. Get Yo Hands Up/ Put That Ass Up (Jason Bee Loop)
5. Mutate Out Of Space – Lil Jon Vs. Nickey Romero (MAKJ bootleg) (Simo Edit)
6. Wonderwall – Oasis – (Milo & Otis Moombah Rmx) (Donk 128-110bpm
Transition) Vs. Bounce To the beat People Hands up – Busta Rhymes
ACAPELLA LOOP
7. Bangarang – Skrillex (Simo Short edit)
8. Express Yourself – Diplo Ft. Nicky Da B Vs. Get Ur Freak On (Punish
& Alvaro Moombahton Bootleg) (Diggz Quick Edit)
9. Make It Bun Dem – Skrillex & Damain Marley
10. Hold On – (Sub Focus Dubstep Remix) – Rusko ( 70-87 Donk
Transition Edit) Vs. Hustlin' [VM Bridge] (Acapella Out)
11. Gold Dust – DJ Fresh (Menegaux Short Edit) Vs. Look Alive Mutha
Fucker (DJ Whitematic Acapella Loop)
12. Midnight Run – Flux Pavillion Remix – Example (Diggz Quick Edit)