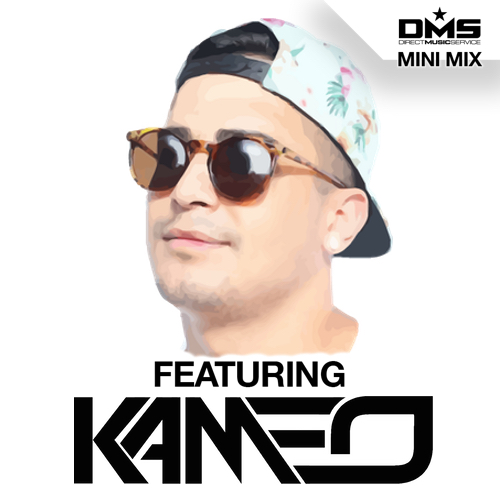 Mix #288 we bring you KAMEO. Carlos Perez, P.K.A "KAMEO" is becoming a well known name throughout venues & DJs on an international level. This Firefighter / NASA Lieutenant serves his country and serves up fire records and remixes, breathing life back to the dance floor! Working with top nominated mix show Dj's all over the country, to include Dj Jaymac, Dj Noodles and more, his sound continues to lift him off into new heights. Getting official remix project's with labels such as, Atlantic Records, Def Jam, Capital Records and writing credits on labels like Spinnin and HighRize, it's no wonder why Kameo as been quoted as "The Next Joe Maz" whom he looks up to!
Recently working with artist such as Grammy award winning Angela Hunte, Yooth, dEVOLVE, Dj Buddha and even Henry Fong you can see why he is quickly raising the bar and carefully crafting his propelling sound. His idea of complex sound design within his drops, while writing thought out chord progressions, seem to find a happy medium within the Radio Mix show's, Club Venue and Festival Circuit format. His music has also received massive radio support throughout, including Pitbull's Globalization, Dash Radio, Noodles Nation, dEVOLVE Radio (Jamaica) & Nationally syndicated Twitta Mix. His original "Bomb Pon Dem" was also recently added into Nick Cannons newest project "King Of the Dancehall" where Nick plays A young Brooklyn man that gets caught up in the Kingston music scene while on a visit to Jamaica. Keep Kameo on your radar, his music is fire you won't want to put out!
For more information about KAMEO click the links below:
Check out the tracklist after the jump with links to download all of the edit's he used in this mix. Be sure to check back every Monday for a brand new mix.
1. Boombox Cartel – Jefe (Vargo Jersey vs. Kameo VIP)
2. Cardi B – Bodak Yellow (Josh Stylez Jersey Club Flip)
3. Yogi ft Pusha T – Burial (Vargo Jersey Edit)
4. Migos – Look At My Dab (DJ MUSTARD & 4B Remix)
5. Kameo – Bananas (Out Soon!) [Walk It Out EDIT]
6. J Balvin ft. Willy William – Mi Gente (DJ 809 Jersey Club)
7. Devolve & Kameo – Bomb Pon Dem (Kameo's Havanna VIP)
8. Kendrick Lamar – Humble (Skrillex Remix vs. Kameo ID vs. Yo Gotti – Rake It Up)
9. Dillon Francis ft. G Eazy – Say Less (Eptic Remix)
10. Kameo – Fe Di Gyal Dem (Out Soon!)
11. Kameo – ID vs. (Outkast – Ms Jackson)
12. G4shi – Disrespectful (Kameo Remix)
13. Rick Ross – Trap Trap (Aazar Remix)
14. Yellow Claw – City On Lockdown ft. Juicy J & Lil Debbie (Kameo vs. Eastside Boys VIP Edit)
15. Lil Uzi Vert – 444+222 (PhatCap Remix) vs. Kameo Shooketh Intro Edit
16. Avicii ft. Sandro Cavazza – Without You (Kameo Remix)
17. YFN Lucci – Everyday We Lit (Kameo Remix)
18. Kameo – ID vs. Post Malone – Congratulations
19. San Holo – Light (Nitti Gritti Remix) [Kameo VIP Acca Intro Edit]
Podcast: Play in new window | Download | Embed