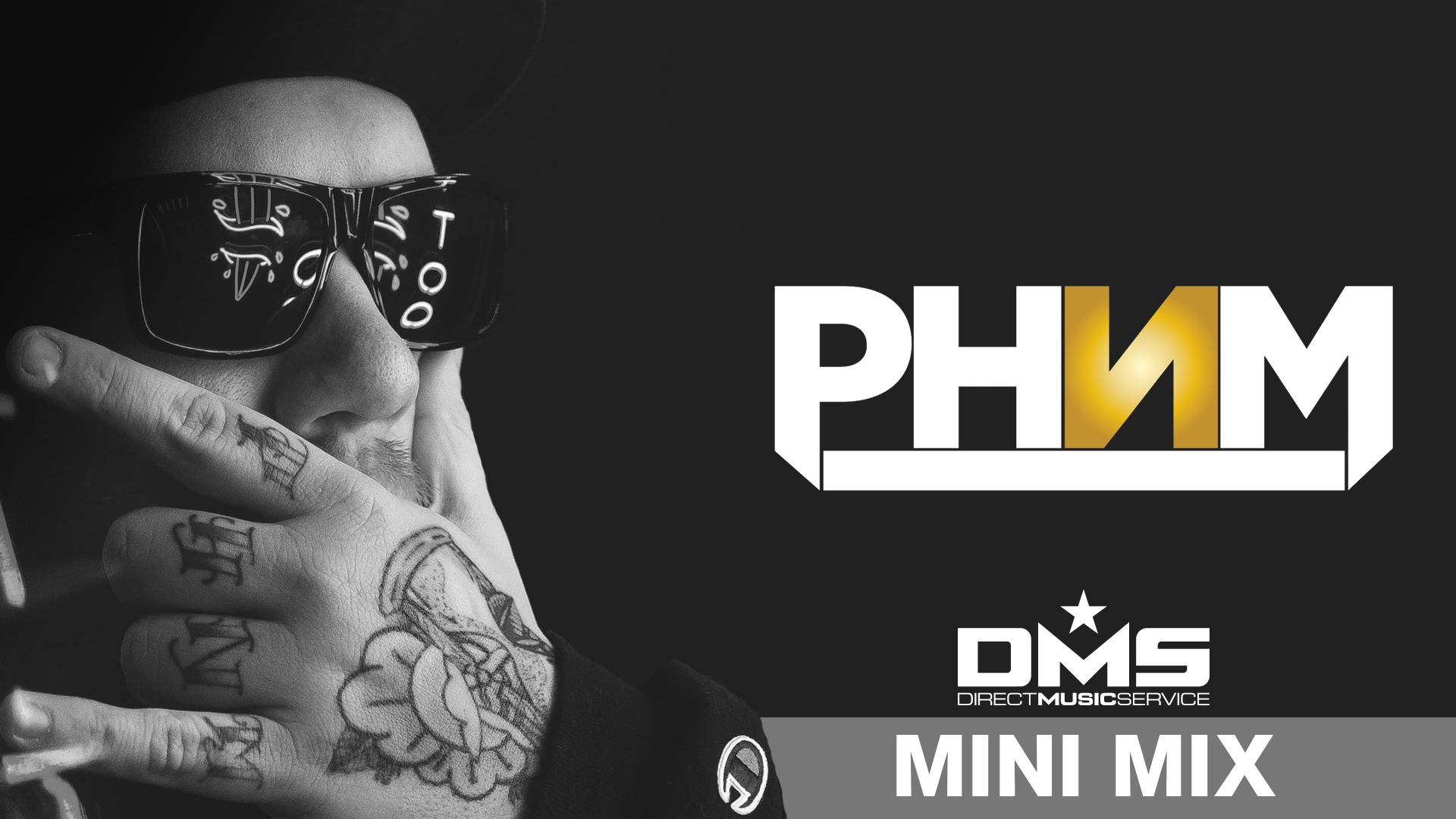 Mix #325 we bring you DJ PHNM. Colin Rebey better known as PHNM (Pronounced PHENOM) is a recent transplant to the west coast. Currently residing in Portland Oregon, PHNM has moved quickly in establishing downtown residencies at some of the most popular nights in town including the legendary Tube Tuesdays. PHNM is also half of the dj duo Light.Em.Up along with DJ Zebo.
On the production side, he has received acclaim for his remix of Sage The Gemini and IamSu! radio smash Gas Pedal racking in over 250,000+ streams on soundcloud on the track. Hes contributed to multiple DJ online dj services as well as an official remix for Po Johnson of VH1reality tv show fame on Tommy Boy Records. He's performed at EDC, Lollapalooza, Spring Awakening Music Festival (5 years) and North Coast Music Festival (3 Years). Listen to the exclusive open format mix he made for us at DMS.
For more information about DJ PHNM click the links below:
Check out the tracklist after the jump with links to download all of the edit's he used in this mix. Be sure to check back every Monday for a brand new mix.
The Pharcyde- Runnin (Phillippians Remix)
Danny Brown – Grown Up (PHNM Short Edit)
Clipse Ft Pharrell – Mr. Me Too (PHNM 5AM Remix)
Sage The Gemini & IamSu – Gas Pedal (PHNM 5AM Remix)
Don Henley – Dirty Laundry
SebastiAn – Love In Motion (VM Edit)
One Way – Cutie Pie
Level 42 – Something About You
Rolling Stones – Miss You (Dr. Dre Remix) (19Sixty Edit)
Roy Ayers – Love Will Bring Us Back Together (Doc Adam Edit)
Aretha Franklin – Rock Steady
Universal Togetherness Band – My Sentiment (PHNM Edit)
Thundercat – Friend Zone
Diana Ross – Upside Down
Nick Bike – Kool Shot
Chance The Rapper vs Sugarhill Gang – All Night Delight (Diggz Blend)
Justin Timberlake vs Chic – Rock Your Body (DJ Scooter Circa 1979 Remix/Blend)
The Doors – Peace Frog (AZ DJ Melo Edit)
William Onyebar – Fantastic Man (Light.Em.Up Edit)
Pasteur Lappe – Na Real Sekele Fo Ya
Change – A Lover's Holiday (Jim Burgess Mix)
Tim Maia – Brother Father Mother Sister (PHNM Edit)
Amnesty – Liberty (PHNM Edit)
Prince vs Arian Cook – Raspberry Racer (PHNM Edit)
Zapp & Roger – I Heard It Through The Grapevine
Wild Sugar – Bring It Here
Podcast: Play in new window | Download | Embed