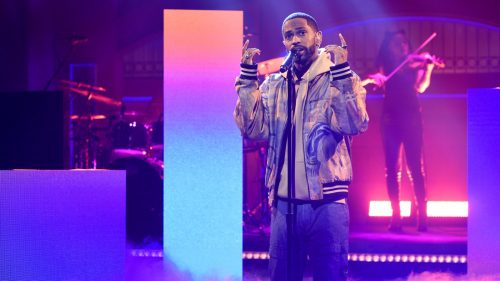 Big Sean will launch four pop-up shops in conjunction with the release of his fourth album, I Decided, on Friday. As Complex reports, the temporary stores will be open Friday through Sunday.
The Detroit MC's first-ever pop-up shops will appear in his hometown (1441 Woodward Ave.), New York (127 Grand St.), Los Angeles (501 N. Fairfax) and Toronto (12 Ossington Ave.). The pop-ups are "an extension of Big Sean's brand, offering a visual and fashionable interpretation of I Decided," according to an event statement via Complex.
The I Decided-inspired merchandise includes limited edition T-shirts, hats, hoodies and bomber jackets, which range in price from $30 to $200. The pop-up shops will be open from 5 to 11 p.m. on Friday and Saturday, and noon to 6 p.m. on Sunday.
DOWNLOAD ON DMS