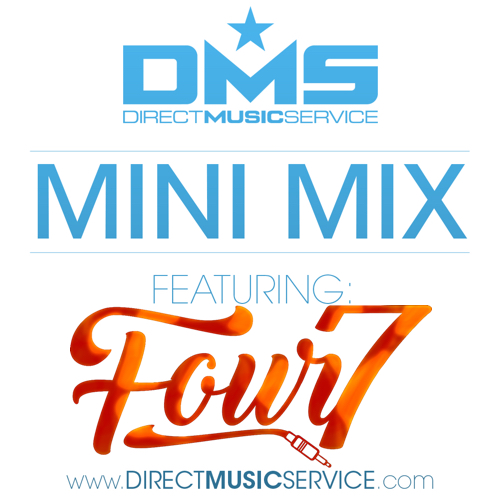 Mix #253 we bring you DJ FOUR7 from Milwaukee, Wisconsin.​ ​Travis Beckum grew up playing football, was an All-American linebacker highly recruited by every school in the nation. He ended up choosing to stay home and play for the University of Wisconsin where he then switched and played Tight End, he is thought of as one of, if not, the best tight ends in Wisconsin Badger history. After college he was drafted to the New York Giants as the 100th pick where he went on to win a Super Bowl in which he tore his ACL. He played for the Seahawks and Saints after the Giants but got cut by both before the season started due to his knee injury.
After his career ended in the NFL he moved back to Milwaukee and his passion for music took over and he began DJ'ing. Over the past 2 years he has become one of the biggest DJ's in Milwaukee with weekly residencies at multiple spots as well as playing at every bar/club in the city to date. Looking to expand his brand and his name and help everyone else out on the way. He goes by DJ Four7 because his number on the Giants was 47. Hope you enjoy the mix! Download & Listen to his exclusive mix he made for us at DMS.
For more information about DJ FOUR7 click the links below:
Check out the tracklist after the jump with links to download all of the edit's he used in this mix. Be sure to check back every Monday for a brand new mix.
1. Clipse- Grindin Remix
2. Busta Rhymes-What it is
3. Naughty By Nature-Hip Hop Hooray
4. Trey Songz- Hip Hop Hooray Remix
5. 50 Cent- How We Do
6. Montell Jordan- This Is How We Do It
7. J Balvin-Ginza
8. Nicky Jam-Travesuras
9. Don Omar- Dale Don Dale
10.Daddy Yankee-Lo Que Paso Paso
11.Chaka Demus ft. Pliers-Murder She Wrote
12.Drake- One Dance
13.Young M.A.- OooUuu
14.Bobby Smurda-Hot N*gga
15.Rich Homie Quan-Flex(Ooh Ooh Ooh)
16.Drake Back to Back
17.Kanye West-Good Life
18.Kanye West-Through The Wire
19.Kanye West- Cant Tell Me Nothing
Podcast: Play in new window | Download | Embed