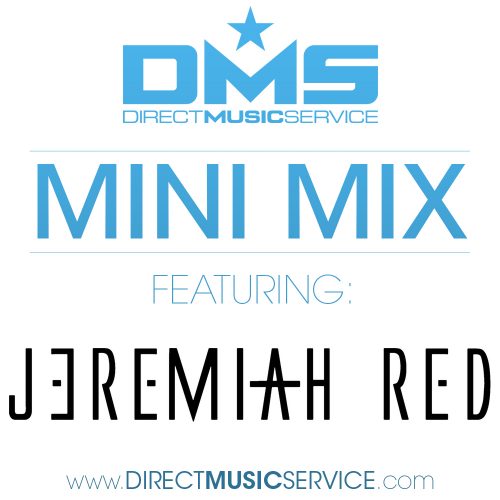 Mix #250 we bring you DJ JEREMIAH RED from Southern California. Known for his incredible mixes, DJ Jeremiah Red sets the bar high with his invigorating and stimulating performances. Voted OC Music Awards' Best DJ, the infectious performer landed his own show on Los Angeles' number one radio station 106.7 KROQ. Being the first show of it's kind on the prestigious station. Roq N Beats is now in it's third year and these mixes have made their way to airwaves world wide.
Some of his recent plays are KROQ Almost Acoustic Christmas, KROQ Weenie Roast, KROQ Coachella Festival Activation, KROQ Coachella Party House, Storms Bear Mtn, CBS Grammy Pre-Party, Sonos Grammy Party, Lure, OHM, Avalon, Fonda and many more.
The Los Angeles native also supported some of the biggest artists today. Including Skrillex, Diplo, Muse, No Doubt, The Game, Thirty Seconds to Mars, Mix Master Mike, System of a Down, Sublime With Rome and many others.
Roq N Beats is a one of a kind show mixing the best in EDM, Alternative Rock and Current pop hits. Created and curated by KROQ's DJ Jeremiah Red, every Saturday night, he takes listeners on a two-hour journey of amazing mixes with no genre left untouched. Mixes include artists like Muse, Drake, Foo Fighters, Calvin Harris, Red Hot Chili Peppers, Jay Z…. just to name a few. No other radio mix show compares to this type of curating! Download & Listen to his exclusive mix he made for us at DMS.
For more information about DJ JEREMIAH RED click the links below:
Check out the tracklist after the jump with links to download all of the edit's he used in this mix. Be sure to check back every Monday for a brand new mix.
1. JAY Z – PSA (Booty blend)
2. RUN THE JEWELS – Close Your Eyes (And Count to Fuck) [feat. Zack De La Rocha]
3. RAGE AGAINST THE MACHINE – Bulls On Parade (Team Awesome Remix)
4. EXAMPLE – Midnight Run (Flux Pavilion Remix)
4. SNOOP DOGG – Gin And Juice
5. GESAFELSTEIN – Hexifornia (Gesaffelstein Cover)
6. TROPKILLAZ – Dopeman Please
7. EAZY E – Boyz-N-The-Hood (Remix)
8. VAMPIRE WEEKEND – A Punk (Crunk Remix)
9. NAUGHTY BY NATURE X YELLOWCARD X JACKSON 5 – I WANT YOU BACK X OPP X Ocean Avenue (Scooter Blend)
10.KRS ONE – MC's Act Like They Don't Know
11.MOSKI – The Dopest (Cesqeaux Remix x Boombox Cartel Flip)
12.MAJOR LAZER X BENNY BENASSI – GET FREE/CINEMA (VIP)
13.LORDE – TENNIS COURT (FLUME REMIX)
14.JAY-Z X JUSTIN TIMBERLAKE – HOLY GRAIL (ADIEU REMIX)
Podcast: Play in new window | Download | Embed